Open mic tradition continues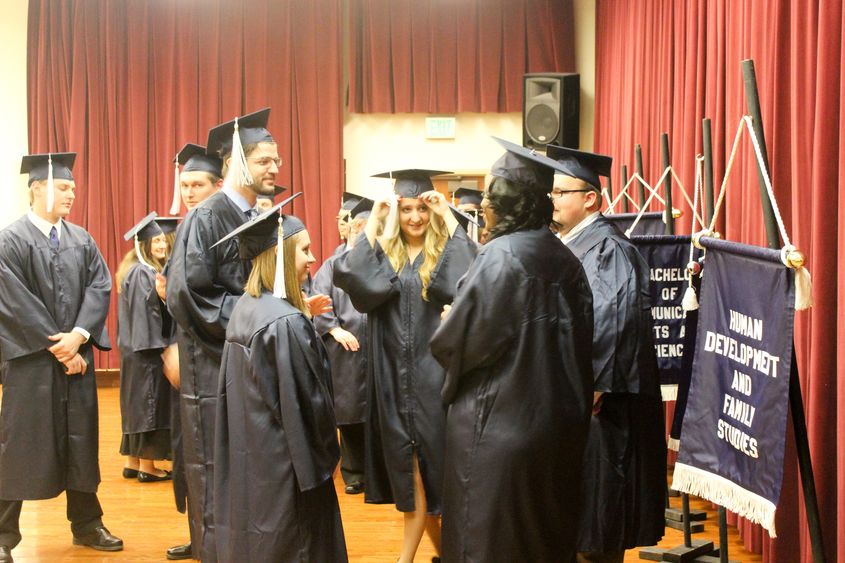 YORK, Pa. — Penn State York will celebrate its 16th annual fall commencement at 6 p.m. on Friday, Dec. 16, in the Pullo Family Performing Arts Center on campus. William S. Shipley III, chairman of the board of Shipley Group and Penn State Board of Trustees Representative, will be the commencement speaker.
Shipley is the fourth generation of the Shipley family to lead the business. He began his career as a store manager for 7-Eleven in Delaware, and after two years joined his father's business in 1982 as an administrative assistant. He worked his way up the management ladder and today is chairman of the board of Shipley Group in York, Pennsylvania, and the operator of companies that serve people and businesses in Pennsylvania and the mid-Atlantic region. The Shipley business has averaged 30 percent annual growth in sales since he became president in 1992. Shipley Energy is a provider of heating oil, natural gas, propane and electricity, as well as installation and service of heating, ventilation and air conditioning equipment, and offers indoor quality air service.
He earned a bachelor of arts degree in history from Emory University in Atlanta, Georgia, and an MBA from Penn State. Shipley stays active with Penn State, and serves as Gov. Tom Wolf's representative on the Penn State Board of Trustees. Students at Penn State York benefit from the Shipley Energy Trustee Scholarship. Shipley also serves on the board of directors of the Paterno Library at Penn State. View Shipley's complete bio here.
In addition to hearing from Shipley, Penn State York will continue its open microphone tradition when graduates can speak to the audience for a moment. A top associate, baccalaureate, and master's degree candidate will also say a few words. A number of former Penn State York students who completed their degree work at another Penn State location will return to the campus to receive their degrees during the ceremony.
The campus will award associate, baccalaureate, and master's degrees during the program. The ceremony is free and open to the public.
For those who cannot attend the event, Penn State York's commencement can be viewed on Comcast Cable Channel 18 or via livestream on the campus website.