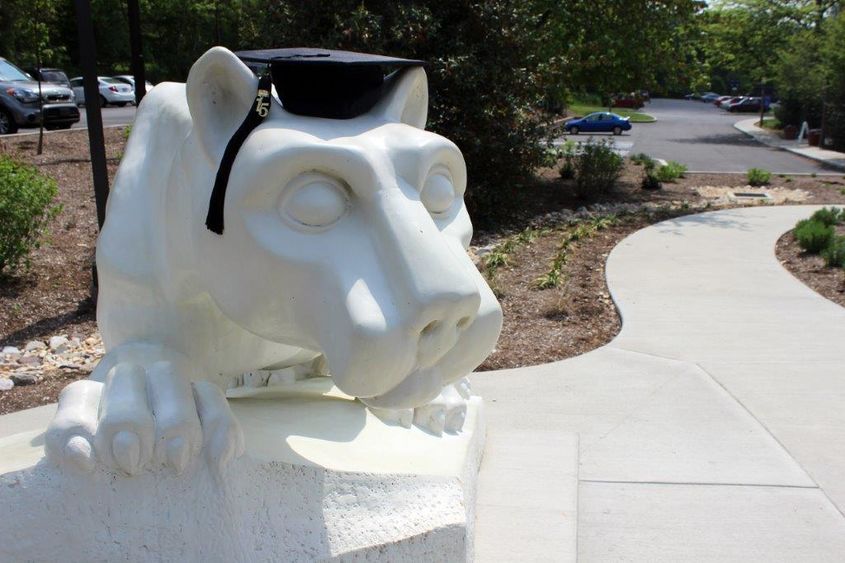 Penn State York is taking part in the all-University virtual commencement set for 2 p.m. Saturday, Dec. 19. Similar to previous commencements during the ongoing pandemic, this virtual ceremony is the first celebration for the fall 2020 graduates, as they and their friends and family will be invited back to campuses at a time when it is safe to host large in-person gatherings. The virtual ceremony will be available for viewing here: https://fall2020.commencement.psu.edu.
The ceremony provides the opportunity for the entire University community to come together online to celebrate the commencement of more than 5,000 members of the fall 2020 class, including all undergraduate and graduate students from all Penn State campuses.
The virtual ceremony will include formal remarks, degree conferral, and induction into the Penn State Alumni Association. Following the completion of the virtual ceremony, graduates, friends and families may explore additional digital content created for each college and the Commonwealth Campuses. The content on these pages is tailored more specifically to those communities of learning, including individual student recognition with shareable digital slides.
At York, the digital content includes a message from the David Christiansen, chancellor; Kara James, Student Government Association (SGA) president; congratulatory messages from faculty and staff to graduates; messages from graduates; and a video honoring student marshals.
This fall's virtual ceremony will be the third Penn State commencement ceremony held via a virtual format due to COVID-19. Penn State is committed to in-person celebrations for all members of these classes and will host in-person events when it is safe again to do so. Due to the many uncertainties and changing challenges associated with the global pandemic, dates and logistics have not yet been determined for in-person events, but when they are, graduates will be notified.
For answers to frequently asked questions about fall commencement, visit https://virusinfo.psu.edu/faq/child-topic/commencement.