Penn State York Phi Beta Lambda Chapter (PBL) has another strong performance at the Future Business Leaders of America national conference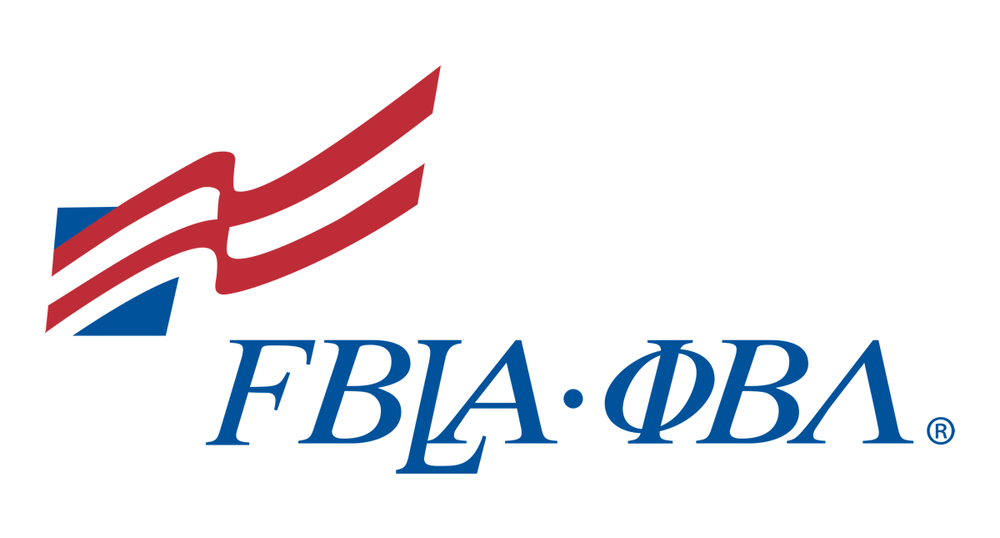 YORK, Pa. — For the third year in a row, the Penn State York Phi Beta Lambda (PBL) Chapter has brought home national awards from the 2021 Future Business Leaders of America – Phi Beta Lambda (FBLA-PBLA) national conference. York students brought home five national awards, two of them first-place. The conference was held online due to COVID-19 but that did not stop the York students from competing and winning. The competition was held in late June.
"I am very proud of our students, since the competitive field continues to get stronger and we are doing this in a remote environment, which adds unique challenges," said Megan Lorenz, PBL adviser and lecturer in business administration at Penn State York. "As we have all struggled during these COVID-19 times, I was so excited to see our students still having the motivation to excel and take on these projects which required many hours of research and rehearsing presentations."
To compete at nationals, students had to place first or second in a presentation event or first through third in an exam at the state competition. Six students placed at nationals. This is the third year Penn State York has competed in the conference. Students from all three years of competition credit their success to the encouragement, support, hard work and dedication from their adviser, Megan Lorenz.
National Top 10 Award Winners for 2021
1st Place – Microeconomics
• Justin Lin
1st Place – Future Business Executive
• Rytzl D'Souza
2nd Place – Business Decision Making and Analysis
• Kyle Fullerton
6th Place – Business Presentation
• Adam Boyer and Supichaya Boonyapakorn
10th Place – Business Ethics
• Sadrina Imam
Rytzl D'Souza, who graduated in May with a bachelor of science in project and supply chain management, joined the PBL group in 2020. This was her first year competing and she was excited to walk away with a first-place national award in the Future Business Executive category, which was an interview category.
For D'Souza, it turns out that competing in this category was extremely beneficial for her. The interview in the competition was for an area manager role at Amazon which she ultimately ended up pursuing as a career. She ended up landing a job with Amazon and is an area manager.
"Thanks to all of the practice and hard work I did with Professor Lorenz for the competition I was well-prepared for the real interview with Amazon and landed the job," she said.
In addition to the competition, students also had the opportunity to participate in sessions at the national conference, via Zoom.
"The experience, even though it was virtual, was worth it," said D'Souza. "During the conference, there were multiple seminars that helped me grow as a person making me a better candidate before I entered the business world," she said. "The networking sessions were my absolute favorite as there was much to learn from those individuals."
D'Souza served as leadership chair for the campus PBL group and through that experience learned how to listen to individuals and be an effective leader.
"PBL is an experience that no student should miss out on," D'Souza said. "I knew that PBL would help me build my résumé and give me real-world experience that I would need. I am so glad Professor Lorenz convinced me to join." She also noted that being a part of the Graham Fellows Program for Entrepreneurial Leadership (Graham Fellows Program) also helped develop skills she will use throughout her career.
Justin Lin, an accounting major and a Graham candidate, was also a first-time competitor in the event. Lin earned a first-place national award in Microeconomics, which was an exam category. In additional, he participated in the job interview category but was not able to reach the top 10 at nationals; he was in the number 15 position.
"I loved being able to network with other PBL members around the nation and learned from keynote speakers from companies such as KPMG, Intuit, USA Today, Facebook and more," said Lin.
Lin noted that at first, he was nervous and uncomfortable about competing but after attending the state and national competition, he would like to compete in more events.
"The satisfaction of trying your best and learning is well worth it," he said.
Lin believes that being a part of PBL has helped him prepare for the workforce and learning skills like interviewing, résumé building, communication, and networking will all be transferable to the real-world.
Kyle Fullerton, a senior majoring in business administration with a focus in project and supply chain management, was a veteran competitor this year, and has been a part of the PBL group since they began competing three years ago. He has been a part of the numerous state and national awards the group has earned. He served as the president of the Penn State York PBL Chapter this year and last year and has enjoyed the leadership role.
Fullerton earned a second-place national award in Business Decision Making and Analysis.
"I've had the privilege of serving in a leadership position with PBL which has netted me some great experience in managing a team of students under the guidance of Professor Lorenz," he said. "It's cliché to say that I wouldn't be where I am without her but it's accurate. While I can take no credit for the students' performances, I'd like to think I was a small part of the reason they decided to compete just through gently nudging them over the months," Fullerton said.
Fullerton said the experience online at both states and nationals was similar to last year, but the competition and events were much more streamlined. He also shared that the online events don't have the same feel as the in-person experience he had in San Antonio, Texas, back in 2019, but said it still felt just as gratifying being able to demonstrate the knowledge and skills, he's learned over the years at Penn State York. Fullerton is also a Graham candidate and credits the program with helping him prepare for the workforce. He is set to graduate in December.
A proponent of PBL, Fullerton said, "Students who join PBL have the opportunity to earn some really great skills which they can put on their résumé and toward their future careers."
In addition to the 13 awards at states and five at nationals for 2021, since 2019, the first time the York PBL chapter competed, they have won 33 awards at the state level, including 15 first-place awards. At the national level, not including 2021, they have won 13 awards, including four first-place awards.
Five of the six winners at nationals were part of the Graham Fellows Program for Entrepreneurial Leadership (Graham Fellows Program) at Penn State York. They believe that being a part of this program helped them prepare for the competition and be successful. Learn more about the Graham Fellows Program
Funding for the group to participate in the national conference came from the Graham Fellows Program and the Women's Philanthropic Network (WPN) at Penn State York.
"A special thanks to the WPN and the Graham Fellows Program for their sponsorship of our students to attend the summer national conference," said Lorenz. "Also, thanks to all the faculty, staff and administration who have been supportive of our organization since its beginning just three years ago," she said. "Here we come 2022 PBL National Conference in Chicago, Illinois."
Students interested in becoming a part of the PBL at Penn State York should contact Lorenz at [email protected] and plan to attend the club rush from 11:30 a.m. to 1:30 p.m. Thursday, Aug. 26 on campus.