Group recognized as one of the 'Most Outstanding Chapters of the Year'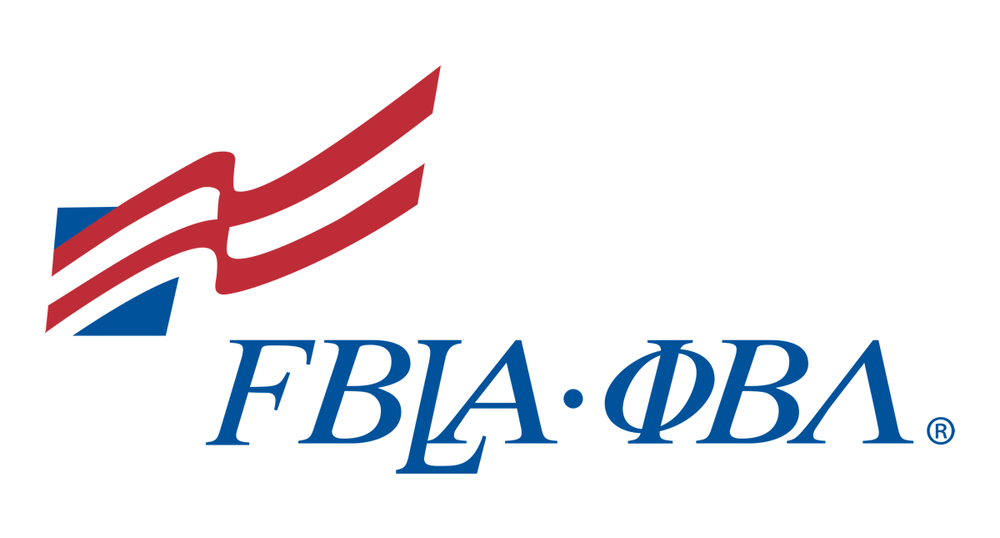 YORK, Pa. — Seven national awards came home to Penn State York when the York Phi Beta Lambda Chapter competed in the 2020 Future Business Leaders of America – Phi Beta Lambda (FBLA-PBLA) national conference in July. This is the second year in a row that Penn State York brought home national awards; last year they brought home six. The conference was held online due to COVID-19 but that did not stop the York students from competing and winning.
"It has been a long haul this competition season, with a virtual conference, virtual preparation/research, and long Zoom calls preparing for first and second rounds of competition," said Megan Lorenz, PBL adviser and lecturer in business administration at Penn State York.  "The students of Penn State York never cease to amaze me. We now have a winning streak!
"A special thanks to everyone for sharing in the excitement of Phi Beta Lambda and supporting this effort to ensure the students had the opportunity to compete nationally," she said.
To compete at nationals, students had to place either first or second at the state competition. Sixteen Penn State York students competed at the state level and 10 moved on to compete at the national level, with eight students earning national awards in the top 10. In addition to individual awards, the York chapter also received one of the Most Outstanding Chapter of the Year Awards.
The National Leadership Event (NLE) featured 61 events at the college level. More than 10,000 participants from across the country convened online in July for the events geared to middle school, high school, and collegiate level students. The program leads students through competitive events, leadership sessions and networking and offers $145,000 in cash awards.
This is only the second year Penn State York has competed in the conference. Students, both this year and last year, credit their success to the encouragement, support, hard work and dedication from their adviser, Megan Lorenz.
Pennsylvania students earned four first place awards, with two of them going to students at Penn State York. In total, Penn State York earned seven awards.
National Award Winners for 2020
1st Place – Business Ethics
Rochelle Jeanmenne and Jason Cardone
1st Place – Business Decision Making and Analysis
2nd Place – Strategic Analysis and Decision Making
Jiaqi Hu, Shixiang Yuan and Yuhan Sun
5th Place – Emerging Business Issues
6th Place – Management Analysis and Decision Making
7th Place – Organizational Behavior and Leadership
10th Place – Marketing Concepts
Kyle Fullerton, a senior majoring in business administration with a focus in project and supply chain management, served as the president of the Penn State York PBL Chapter this year and said he was excited to be a part of a national winning team for the second time.
"Being part of a winning team for the second year in a row is a great feeling," said Fullerton. "We've been fortunate to have Megan Lorenz as a key part of our chapter since its founding. While the students are the ones who ultimately study, prepare and compete, Professor Lorenz is the guiding hand that keeps everyone focused and informed. If not for her mentorship and many years of competitive experience, I am not sure if we would have even a fraction of the success we have enjoyed."
Fullerton notes that one of the biggest obstacles the group had from last year to this year was that many of the competing members moved onto University Park and so there were many new faces for this round of competition. He also said that not knowing anything about new members and their strengths, talents or interests was concerning but that clearly the results speak for themselves. Four students who competed with York this year will be moving on to University Park and they may end up competing against each other.
"I'll just say that even with a new group we're very capable,"  said Fullerton, who had been elected vice president of the group but then took on the role as acting president shortly after meetings began in the fall of 2019. "With my new role, I have taken on a lot more responsibilities in terms of running meetings, keeping members in touch with each other, fundraising, and more. Like any sane student, the last thing I wanted on my plate was more responsibility but accepting this role was a decision I am glad I made!"
For Fullerton, this year's competition was extremely different from last year. The in-person nationals took the group to San Antonio, Texas, where there were 1,500 participants to interact and network with. The group had the opportunity to spend time with each other and to show support. This year, when it came time to compete, participants had to sit down at their computer and get the job done.
Ron Cline, a senior majoring in business with an accounting option, also found that he had a love-hate relationship with the virtual competition.
"I found myself staring at the clock," he said. "Deciding how to wrap it up was difficult but in the end, my partner Joe Reba and I figured things out. "It was a good experience." 
Cline and Fullerton are both candidates in the Graham Fellows Program for Entrepreneurial Leadership (Graham Fellows Program) at Penn State York, which they said they believe has helped them prepare for the competition and be successful.
Rochelle Jeanmenne, a sophomore majoring in marketing, who is headed to University Park in the fall, said she was not sure she wanted to compete but with some encouragement and support from her adviser, she decided to join.
"The competition impacted me greatly by allowing networking opportunities as well as a greater preparation for the real business world," said Jeanmenne.  "Although the national conference in person would have been awesome, the virtual national conference this year had its benefits by not allowing myself to get intimidated by other teams and large crowds. I also felt as though I learned how to work technology efficiently and even including how to upload YouTube videos during the process of the conference."
She also enjoyed being a part of a winning team at Penn State York and credits Lorenz with a portion of her success. She calls Lorenz "the best mentor and teacher ever."
"I am also thankful for my teammate, Jason Cardone, who has stuck with me through everything," said Jeanmenne. "Through the technical difficulties and virtual recordings, both Lorenz and Cardone have been more than helpful and supportive."
Jeanmenne is grateful for the experience she had with nationals and said she feels more than blessed for the outcome.
"Joining PBL for the first year and succeeding has opened my eyes and my own self-confidence and will help me in my lifelong endeavors and for that I am very thankful," she said.
Funding for the group to participate in the national conference came from academic affairs, student affairs, and the Graham Fellows Program for Entrepreneurial Leadership at Penn State York.
"We are extremely grateful for the support," said Lorenz.
The PBL Chapter at York campus is also the recipient of a $9,000 grant from the Women's Philanthropic Network (WPN) at the campus.
"This funding from the WPN will allow us to compete nationally in the future and continue our winning streak," said Lorenz.
While she missed the in-person event and all the excitement that goes with it, Lorenz noted that she still sat at her computer and cheered on her students until she almost lost her voice.
Winners in 2019
In 2019, their first year in competition at nationals, Penn State York students set the bar high and took home six awards.
1st Place – Advertising
1st Place – Computer Concepts
2nd Place – Small Business Management Plan
Kyle Fullerton and Zach Weinstein
6th Place – Accounting
6th Place – Insurance Concepts
9th Place – Macroeconomics