Allan Lehman began his duties June 24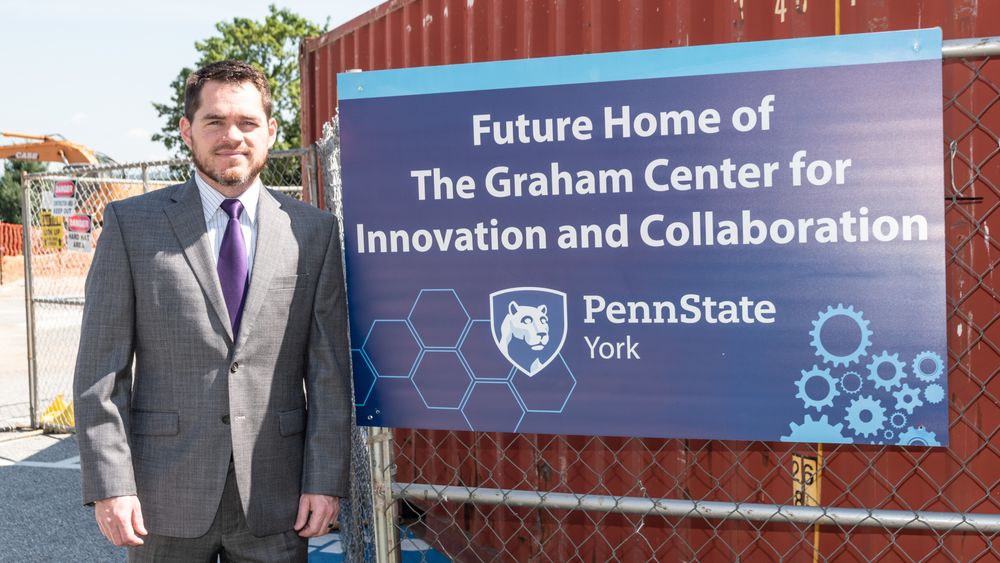 YORK, Pa. — Allan Lehman has been named the first full-time director of The Graham Center for Entrepreneurial Leadership (The Graham Center) at Penn State York. Lehman began his new position on June 24.
"We are excited about Allan serving as the director of The Graham Center," said David Christiansen, chancellor of Penn State York. "He has the experience, enthusiasm and vision to strengthen the already successful Graham Fellows program while developing new strategic initiatives to coincide with the opening of the Graham Center for Innovation and Collaboration in the summer of 2020."
Prior to coming to Penn State York, Lehman served as the education program manager for the Abraxas Leadership Development Program based in South Mountain, Pennsylvania. In that position, he was responsible for the service and workforce development programs for its students; maintained the Pennsylvania Career/Academic and Technical Training Alliance affiliation; coordinated unit experiential leadership programs; and managed multiple grant programs. He began his career with Abraxas in 2009 as a life skills worker in the Leadership Experiential Adventure Program and earned a variety of promotions over the years in recognition of his hard work.
"This position as director of The Graham Center interested me because it gave me the ability to work with students, faculty and community partners. It's not often that you find positions that allow you to have a positive impact with such a wide array of individuals," said Lehman. "My goal over the next year is to create a stronger identity for The Graham Center and create new opportunities for students to apply their new skills and knowledge."
Developing a skill set for success, The Graham Center offers a variety of opportunities for students to prepare to enter the workforce and is designed to enhance students' career preparation experiences through interdisciplinary coursework, mock interviews, workshops in résumé writing, etiquette dining, networking opportunities with local business, and, in some cases, internships. The Graham Speaker Series also provides students with opportunities to meet and hear from local and national leaders in a variety of career fields.
Lehman earned a master of education in educational leadership and policy studies from the University of Texas, Arlington, in 2018, and a bachelor of science degree in criminal justice from Shippensburg University of Pennsylvania in 2010.
He holds a Pennsylvania private school teaching certificate in social studies, is a safe crisis management instructor, certified as a WMA Wilderness First Responder, and an American Canoe Association instructor. He also is certified by the American Red Cross in first aid, CPR, and is a lifeguard.
Lehman and his family reside in Ortanna, Pennsylvania.
The Graham Entrepreneurial Leadership Program, the forerunner to The Graham Center, was established in 2010 thanks to a major gift from Donald Graham, York business leader, philanthropist and longtime supporter of Penn State York. Believing that companies in the York region face a need for college graduates with well-honed critical-thinking and leadership skills, Graham provided the program's guiding vision.
In 2017, Graham made a second major gift to advance entrepreneurship and economic development at the campus and in the community. Because of Graham's gift, and the support of John and Maria Polli, local philanthropists; two local foundations, the Powder Mill Foundation and the J. Warehime Foundation; and the University, The Graham Center will have a new home. The almost 8,000-square-foot building, the Graham Center for Innovation and Collaboration, is set for completion in the late spring of 2020.
To learn more about The Graham Center, visit york.psu.edu/grahamcenter or call 717-771-8407.