The Graham Center for Entrepreneurial Leadership Studies sponsors events on campus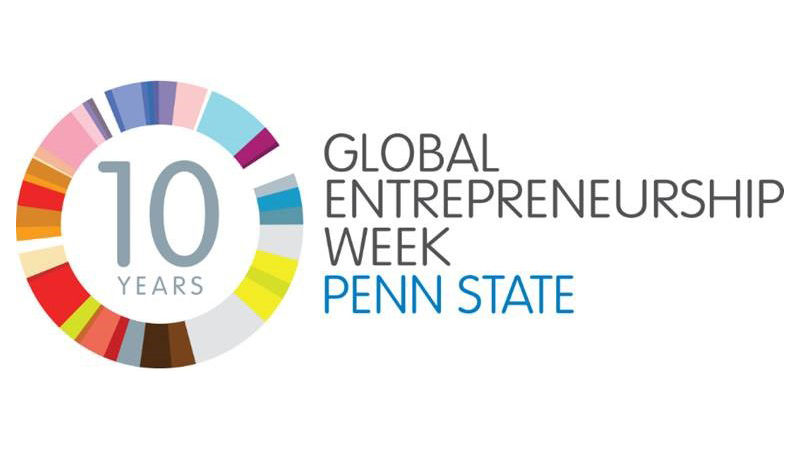 Penn State York continues its celebration of Global Entrepreneurship Week (GEW), Nov. 7–15, with a presentation by Kristina Groff, financial adviser at Everence, a financial services provider, at noon Wednesday, Nov. 14, in the rehearsal room of the Pullo Family Performing Arts Center. Her presentation is sponsored by the Graham Center for Entrepreneurial Leadership Studies (The Graham Center) on campus.
Groff is a Graham Fellow and 2016 Penn State graduate of the York campus with a bachelor of science in communication arts and sciences. She will share how her entrepreneurial exposure through The Graham Center helped to shape decisions for her career. Groff spent all fours years at York to earn her degree. The program is free and open to the campus community.
The Graham Center will also broadcast webinars being live streamed from University Park in celebration of Global Entrepreneurship Week (GEW). The following webinars will be available in The Bradley Building on campus and are open to the campus community:
Nov. 13
Entrepreneurial Intention, Culture, and New Business Development
2:15 to 3:15 p.m.
Nov. 14
Reinventing the Family Business, featuring Michael DelGrosso of DelGrosso Sauces
3 to 4:30 p.m.
Nov. 15
Veterans Entrepreneurship Presentation and Panel Discussion
10 to 11 a.m.

More than 60 students are part of The Graham Center and have participated in a variety of events and activities to prepare them to enter the workforce. The Graham Center is designed to enhance students' career preparation experiences through interdisciplinary coursework, mock interviews, workshops in résumé writing, etiquette dining, networking opportunities with local business, and, in some cases, internship experiences. The Graham Speaker Series also provides students with opportunities to meet and hear from local and national leaders in a variety of career fields. To learn more about The Gram Center, visit the website.
GEW Penn State, managed by the Penn State Small Business Development Center (SBDC), celebrates relationships between members of the University and the local entrepreneurial communities. Celebrate GEW Penn State's 10-year anniversary to enjoy daily presentations, keynote addresses, workshops, and networking opportunities geared specifically to entrepreneurs, local startups, innovators, and anyone interested in thinking outside the box.