William T. Yanavitch II is the commencement speaker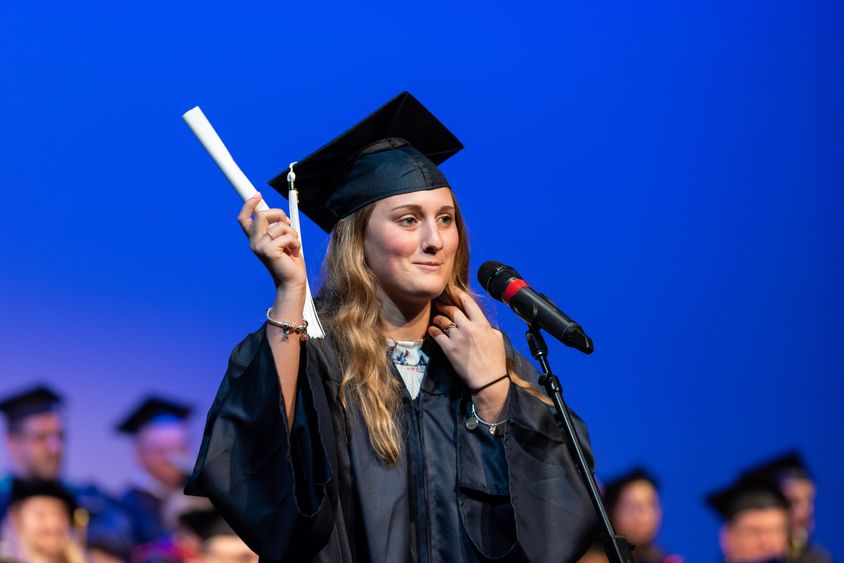 YORK, Pa. — William T. Yanavitch II, chief human resources officer for Kinsley and executive-in-residence for the Graham Center for Entrepreneurial Leadership Studies at Penn State York, will serve as the speaker at the campus' 49th annual spring commencement. The ceremony, at 6 p.m. in the Pullo Family Performing Arts Center on campus, is free and open to the public.
Yanavitch was recently appointed to the chief human resources position at Kinsley, a York-based, family-owned business with interests in construction, manufacturing, real estate and professional services. The company was founded in 1960. Yanavitch has extensive experience in the strategic human resources field, and his career has included owning his own consulting company and serving for 16 years as an executive officer and senior vice president of human resources and administration for Glatfelter, a $1 billion New York Stock Exchange-listed global producer of fiber-based engineered materials.
In his role as the executive-in residence for The Graham Center at Penn State York, Yanavitch serves as the program's community connection with area businesses and organizations, and he works to develop partnerships with them. He supports and promotes this entrepreneurial leadership program that helps prepare students to be leaders in the workforce. In addition to his presence in the community, Yanavitch works with students on campus and serves as a mentor to them. Thanks to his efforts, the program continues to grow.
View Yanavitch's full biography.
In addition to hearing from Yanavitch, Penn State York will continue its open microphone tradition, which allows graduates to speak to the audience for a moment. The top associate, baccalaureate and master's degree students also will say a few words. A number of former Penn State York students who completed their degree work at another Penn State campus will return to their home campus to receive their degrees during the ceremony.
The campus will award associate, baccalaureate and master's degrees during the program.
For those who cannot attend the event, Penn State York's commencement can be viewed on Comcast cable channel 18 or via livestream on the campus website.