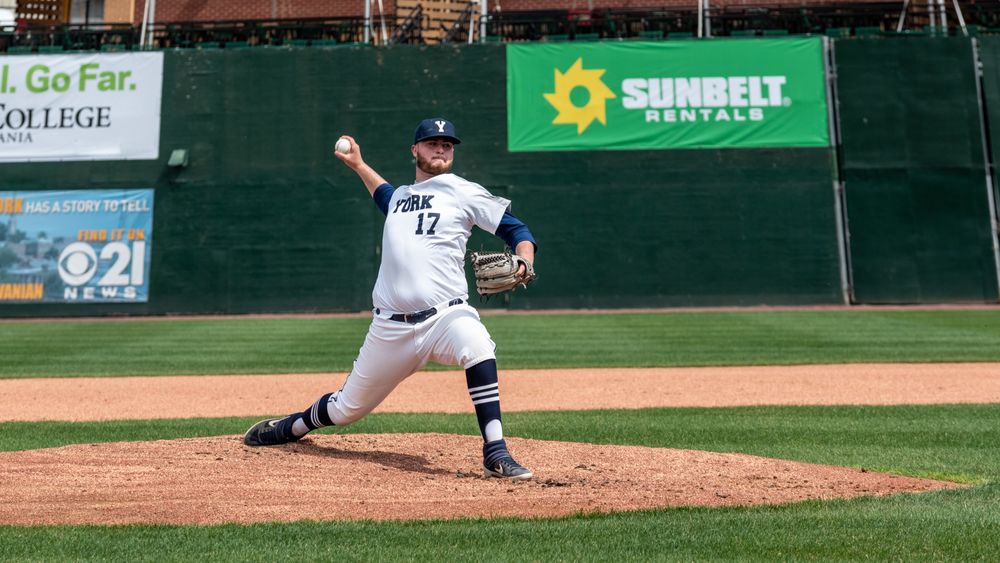 Four players from the Penn State York baseball team were recently honored with awards from the Penn State University Athletic Conference (PSUAC) for their performance in the 2019 baseball season.
PSUAC East Pitcher of the Year went to Brendon Delridge, No. 17, a junior majoring in business. The York Suburban High School graduate went undefeated in the season, winning five games with a 2.13 earned run average (ERA). Delridge, also an infielder/outfielder, was named to the PSUAC East All-Conference 1st Team.  
PSUAC East All-Conference 1st Team honors also went to Brady Lefever, No. 4, a senior majoring in business. Lefever, an Elizabethtown High School graduate, had an impressive .381 batting average, and was a centerfielder and designated hitter for the team.  Austin Lehman, No.14, also earned 1st Team honors.  Lehman, a junior from Millersburg High School, had a .265 batting average.
John Fritz Sportsmanship Award
Alex Peters, No. 20, a senior majoring in communication arts and sciences, was named the recipient of the John Fritz Sportsmanship Award in baseball. Peters, from Patterson Mills High School in Bel Air Maryland, was recognized by the Penn State University Athletic Conference with this award named in honor  of John Fritz, retired PSUAC commissioner, who was considered the epitome of a team player and who had a true love for the Blue and White. The award recognizes excellent sportsmanship.
The team fell just short of the playoffs with an overall record of 9-8.
To learn more about athletics at Penn State York, visit the website. In addition to baseball, the campus offers men's and women's basketball, golf for women and men, soccer, women's softball, and women's volleyball.