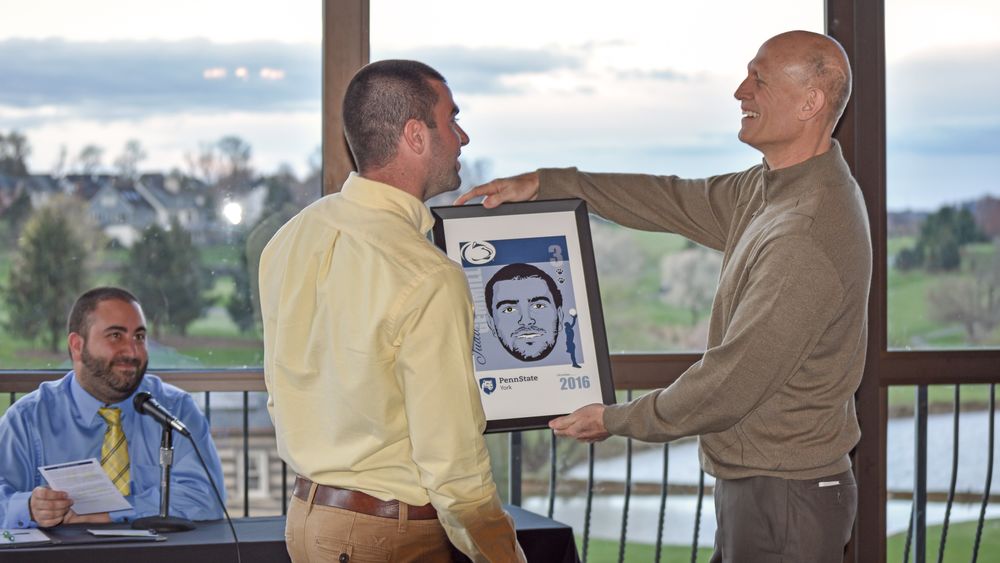 Penn State York will honor its student-athletes at the annual Athletic Awards Banquet at 6 p.m. Thursday, April 11. The banquet will take place on the stage at the Pullo Family Performing Arts Center (The Pullo Center) on campus.
Awards will be presented following dinner. Award recipients and coaches attend the banquet at no charge.
Guest tickets for the event can be purchased for $15 in the Penn State York Student Affairs Office. For more information, call Cynthia Jones in Student Affairs at 717-771-4045 or email her at [email protected]. To learn more about Penn State York's athletic programs, visit the website.