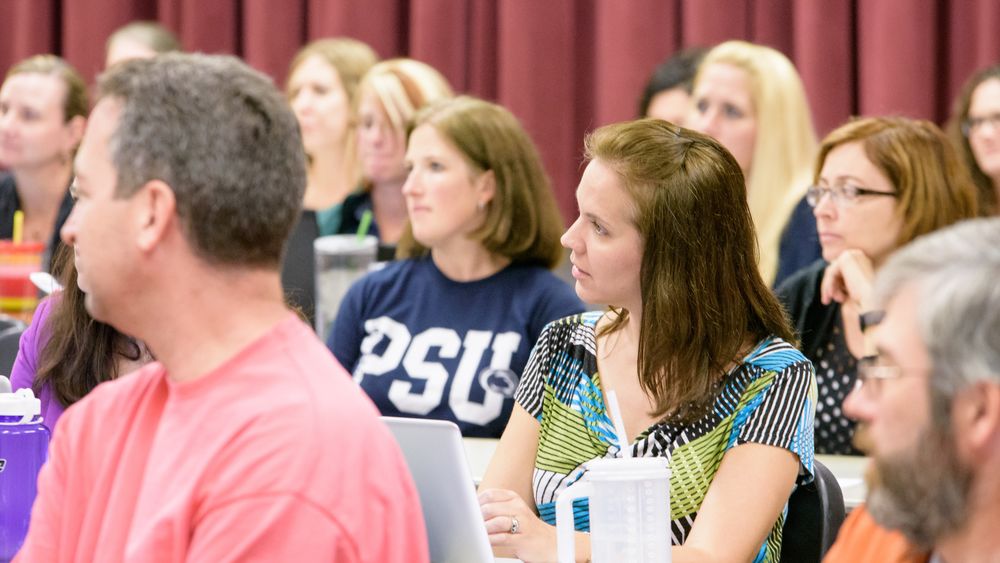 YORK, Pa. — Penn State York's Adult Learner Open House is designed to assist adults in exploring educational opportunities available at the campus whether they are taking college classes for the first time or returning to the classroom for professional development. The free event is set from 5 to 7 p.m. on Thursday, April 4, in the Joe and Rosie Ruhl Student Community Center on campus. RSVP is helpful but not required.
Information to be offered at the event includes the following: the graduate program for educators (master of education in teaching and curriculum), including two summer weeklong courses; the accelerated bachelor of science in business; certificates; and other noncredit offerings for professional development.
Teachers and others in the education field can learn more about the master of education in teaching and curriculum degree, graduate courses, certificate options, and summer institutes for educators offered at the York campus.
The 30-credit master of education degree in teaching and curriculum is designed to enhance the skills of teachers for public and private schools. The program focuses on three essential components — curriculum, instruction and assessment — that contribute to the organization's philosophy of learning, nurturance and scholarship. Courses are designed to reflect the standards of the National Council for Accreditation of Teacher Education (NCATE) and the National Board for Professional Teaching Standards (NBPTS).
Educators attending the program can also learn more about the Early Childhood Director's Credential or the English as a Second Language (ESL) Program Specialist certificate.
Graduate programs at Penn State York are offered in partnership with Penn State Harrisburg.
There are a variety of additional opportunities offered for adult learners through continuing education, including the accelerated bachelor of science in business, a variety of certificate programs, customizable workforce and professional development programs for individuals and companies.
The newest offering, a one-day workshop, LGBTQ+ Topics for Health Care Professionals, is set for 8 a.m.-4:30 p.m. on Sept. 27. This program is designed to lead participants to a thorough understanding of sexual orientation. Participants will learn to define and differentiate between sexual orientation and gender identity, describe risk and protective factors, recognize heterosexism and identify steps to make their organization a more welcoming environment for both employees and those they serve. To learn more about this important program, visit the program website.
For graduate program information, contact Francine Baker, coordinator of the master of education degree in teaching and curriculum at Penn State York, at [email protected] or call 717-771-8413. To discover everything available through continuing education, contact Patty Bowen, director of continuing education at [email protected] or call 717-771-4032. Visit the Penn State York website for additional information.