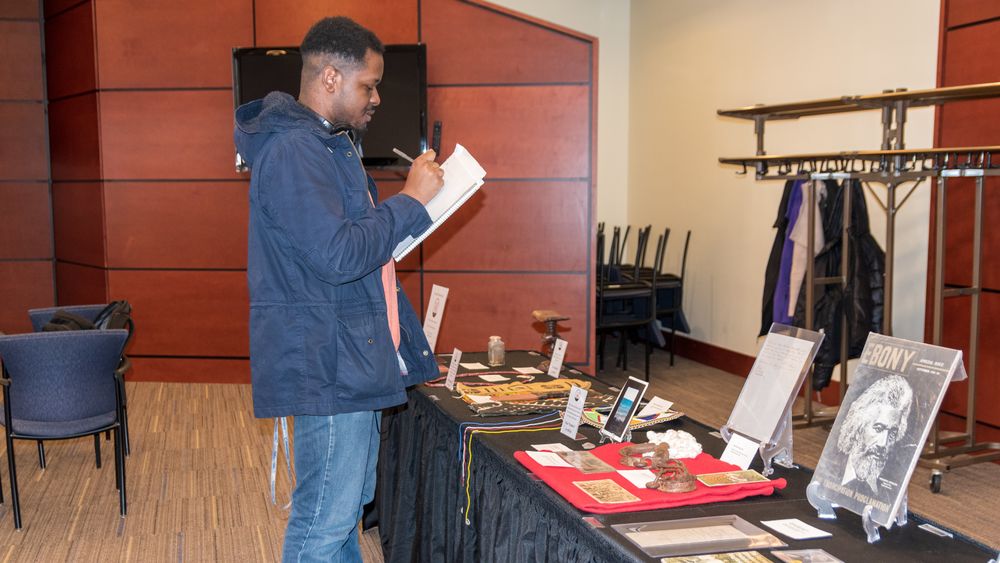 YORK, Pa. — Poems by Langston Hughes, Maya Angelou, or Gwendolyn Brooks may be among the favorites of Penn State York students to be shared during an open microphone and poetry reading set for 4 to 6 p.m. on Thursday, Feb. 21, at the campus. The program, which will be held in the conference center of the Main Classroom Building, is free and open to the public. This event will take place during Coffee Hour on campus, a time for the campus community to socialize and learn new things.
This Black History Month program is sponsored by the Black Student Union (BSU), a student organization on campus, and the Penn State York Student Government Association.
In addition to reading the works of their favorite African-American poets, students also are invited to read their own poetry and perform original rap creations.
Earlier in the month, the BSU sponsored an African-American trivia contest that tested students' knowledge of African-American writers, politicians, civil rights leaders, media and scientists — past and present.
March
A visit to the African American Museum in Philadelphia is planned for March 23. The trip will include domestic and international students. Members of the BSU will guide students through the museum to provide a personal glimpse of this important part of American history.
This trip is sponsored by the BSU and Global Programs at Penn State York.