Exhibition is free and open to the public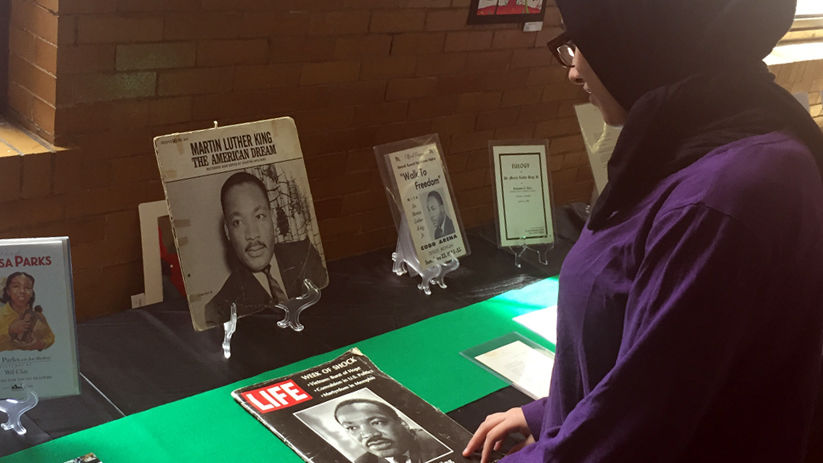 YORK, Pa. — Don't miss the opportunity to take a journey through the African-American experience with a visit to the True Black History Museum, which will be on campus from 10 a.m. to 4 p.m. on Wednesday, Jan. 30, at Penn State York. The exhibition, in the Precision Custom Components (PCC) Community Room in the Joe and Rosie Ruhl Student Community Center, is free and open to the public.
A special presentation is set for noon on Jan. 30 in the PCC Community Room featuring Fred Saffold III, CEO and founder of the True Black History Museum. The event is sponsored by the Penn State York Office of Student Affairs.
The traveling black history museum includes more than 1,000 artifacts and original documents from historic figures dating from the late 1700s to the 21st Century. The collection includes original documents from historic figures such as Booker T. Washington, Mary McLeod Bethune, George Washington Carver, Rosa Parks, Frederick Douglass, Angela Davis, President Barack Obama, and many other prominent African-Americans.
The museum was established to preserve the history of African-American people and to educate others about the many great contributions that African-Americans have made to mankind. Its mission is to instill self-esteem and pride and to increase knowledge, awareness, cultural sensitivity and understanding for the historic experiences of African-Americans.