Carlos Wiley, director of the Paul Robeson Cultural Center, to speak Jan. 23 at Penn State York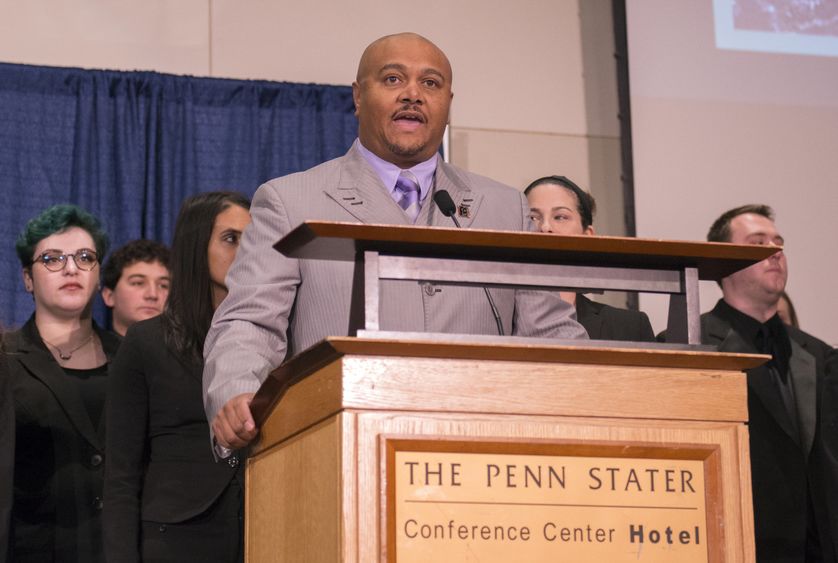 YORK, Pa. — "Where Do We Go From Here" is the topic of a presentation set for Tuesday, Jan. 23, at Penn State York. Carlos Wiley, director of the Paul Robeson Cultural Center at University Park, will be the featured speaker at 12:15 p.m. in Room 3 (lecture hall) in the John J. Romano Administration Building. The program, sponsored by the Penn State York Cultural Diversity and Enrichment Committee, is free and open to the public.
In his interactive presentation, Wiley will address historical racial inequities, how we have moved forward or not, and what we can do to improve in the future. This program is an opportunity for reflection leading up to African American History Month in February.
Wiley's successes have all been based in accordance with his philosophical practice rooted in critical race theory, social justice, racial identity development, and inclusive excellence. His goals include equipping diverse students with the tools to empower themselves and others, to take responsibility for their actions and behavior, and to serve in a global world.
The director of the Paul Robeson Cultural Center since 2010, Wiley works with the staff to make Penn State more aware of the many dimensions of diversity. In his role, he addresses the campus climate in regard to student support and retention, while leading many programmatic efforts that focus on student learning related to issues of diversity. Wiley's work also focuses on meeting Penn State's goal of maintaining access and affordability to all students.
Before joining Penn State, Wiley served as director of the Multicultural Educational Resource Center and as director of University Diversity at the University of Wisconsin-Platteville. During his time in Wisconsin, Wiley worked to improve retention and graduation rates of students of color and improve cross-cultural relationships at the university. He also revived their football team as a linebacker coach.
Wiley has a master of science degree in education from the University of Wisconsin-Platteville and a bachelor of arts degree in sociology from Quincy University in Illinois.