Discover the history behind Pennsylvania's Underground Railroad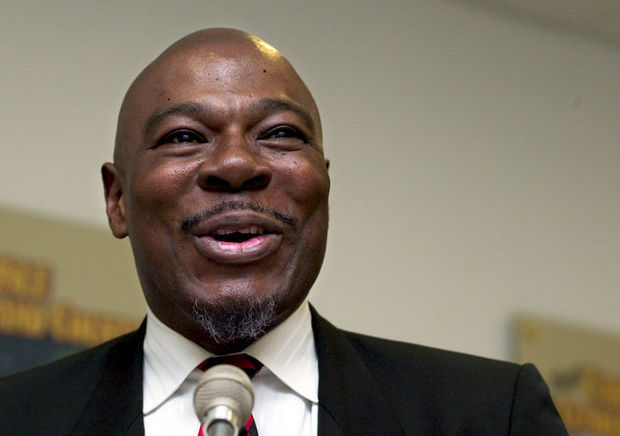 Editor's Note: Due to anticipated inclement weather, this presentation has been moved from its original date, Feb. 9, to noon on Feb. 23 in the Community Room of the Joe and Rosie Ruhl Student Community Center.
YORK, Pa. — Learn more about Pennsylvania's Underground Railroads when Lenwood O. Sloan, artist and historian, visits Penn State York at noon on Feb. 23 in the Community Room of the Joe and Rosie Ruhl Student Community Center. This free program, sponsored by the Penn State York Diversity Committee in celebration of Black History Month, is open to the public. Sloan last spoke at the campus in 2008.
Sloan's presentation utilizes storytelling, first- and third-person reenactment, music, media, historic images, letters and artifacts to engage participants and inspire civic dialogue. He not only discusses the Underground Railroad, but also focuses on slavery above and below the Mason Dixon Line, the abolition movement, and the quest for freedom in the Commonwealth from Civil War to civil rights.
Well-known across the U.S. as a catalytic agent, animator, and facilitator of cultural and heritage programs for the past 40 years, Sloan has provided inspiration, leadership and technical assistance both in the public and private sector. He received the Pennsylvania Tourism Industry's 2015 innovation award for developing unique and sustainable interagency collaborations and private /public partnerships across the Commonwealth.
He served as the national project manager for the 150th anniversary of African American Patriots of the Civil War and the Grand Review held in Harrisburg, Pennsylvania, in November 2010 and 2015. The events included reenactors from 25 states and framed Pennsylvania's Civil War celebration.
In addition, he is a national trainer for Pennsylvania's Rural and Urban Leadership Exchange (R.U.L.E.), guest scholar for Harrisburg School District, and guest journalist for "Showcase Now" magazine, distributed in nine Central Pennsylvania counties.
Sloan served as director of Pennsylvania's Cultural and Heritage Tourism Program from 2005-11. His portfolio includes the Pennsylvania festival initiative, the Appalachian Regional Commission's 13-state geo-tourism initiative, the award-winning artisans craft trails, the Pennsylvania Civil War trails for which he won the 2011 Pennsylvania Historical Society's innovations award, and collaboration with National Park Services on the 50-site Underground Railroad trail, for which he received the Pennsylvania System of Higher Education's Martin Luther King Humanitarian award.
During 2011, Sloan served as Pennsylvania's film commissioner and was certified by the Association of Film commissioners international (AFCI), and directed the $60 million film tax credit office.
Sloan also served as director of arts, culture and tourism during the first year of Mayor Eric Papenfuss' Harrisburg administration. In that capacity, he also served as director of festivals and events and director of parks and recreation. During his tenure, he conceived and directed youth summer activities programs in 17 parks and playground areas, led the restoration and re-opening of the historic Reservoir Park Mansion, re-established the City Archives, developed the adopt-a-park strategy, and facilitated two new playground projects with KABOOM, a national service program.
Throughout his career, Sloan has served as director of the National Endowment for the Arts' landmark Presenting and Commissioning program, deputy director of services to the field for the California Arts Council, director of New Orleans Arts and Tourism partnership, where he received the Louisiana Travel and Tourism leadership award, and Gambit Communication's business innovations award.
He also served as director of the dance program for San Francisco Arts Commission, where he created the widely acclaimed San Francisco Dance Film Festival. His artistic credits include creating art in the marketplace programs for the Rouse Corporation in New Orleans, St. Louis, Boston and Baltimore. In addition, he participated on the artistic team for five national public television documentaries: "Treme-Untold Story"; Emmy award-winning "Ethnic Notions, Stephen Foster"; the internationally acclaimed "Re-imaging Ireland"; and the Emmy award-winning "Dance Black America."
American audiences have enjoyed multiple works created by Sloan, including national tours of "13 Lessons," a play about adult literacy.