Performance part of campus' Black History Month celebration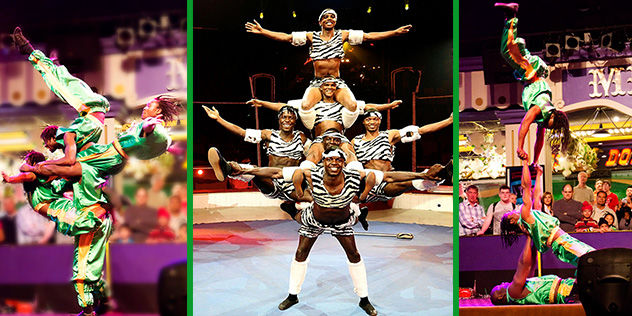 YORK, Pa. — In celebration of Black History Month, the Zuzu Acrobats, a five-person Kenyan acrobatic show, will take to the stage at Penn State York's Pullo Family Performing Arts Center (The Pullo Center) for a free performance at 7 p.m. Tuesday, Feb. 4. The performance is sponsored by Penn State York Student Affairs and Penn State Global Programs. Tickets are not needed for this performance.
The Zuzu Acrobats embody the Bantu culture of East Africa and take to the stage with a show that features fast pyramid building, limbo, chair balancing, comedy, fast skip rope, juggling, contortion, and much more, set to high-energy, fast-paced Lingala music.
A semifinalist on the "America's Got Talent" television show on NBC, the group is a cultural variety show and has performed in numerous countries.