Penn State York to celebrate 18th annual fall commencement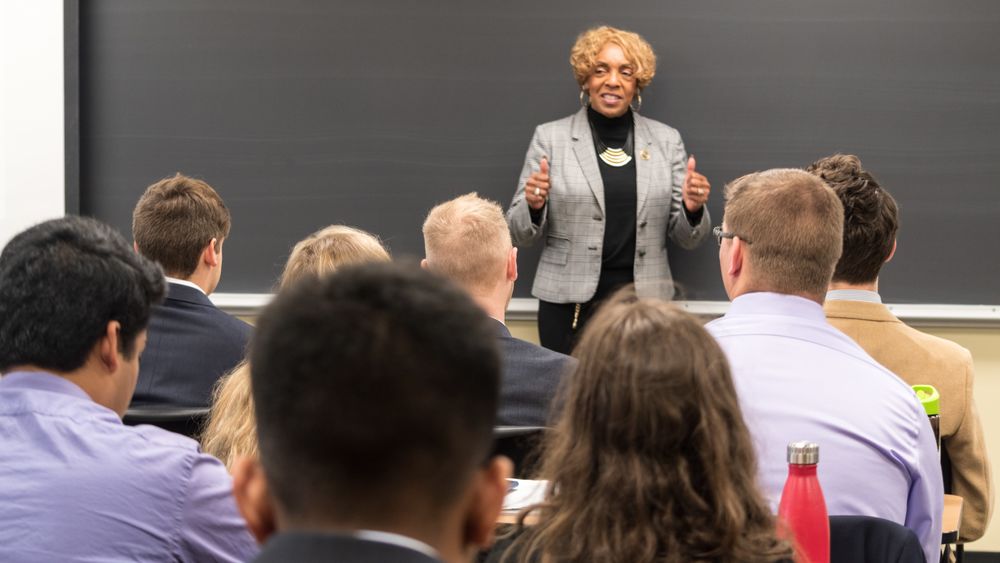 Penn State York is celebrating its 18th annual fall commencement on Friday, Dec. 14 at 6 p.m. in the Pullo Family Performing Arts Center (The Pullo Center) at the campus.  State Representative Carol Hill-Evans, 95th Legislative District, York, Pennsylvania, and a Penn State York alumna is the commencement speaker.
Hill-Evans was elected to the state legislature on Nov. 8, 2016, and was recently re-elected to continue her work. Her priorities for improving the lives of residents in the 95th District include job creation, raising the minimum wage, economic development, and fighting for increased funding for education and mental health resources, specifically for veterans. She serves on the Education, Veterans Affairs & Emergency Preparedness, Urban Affairs, Local Government, and Policy committees. In addition, she is part of the Southeast Delegation and Early Education, Prayer, and the Pennsylvania Legislative Black Caucuses where she was just elected to serve as secretary for 2019-20.
Prior to being elected to the State House, Hill-Evans served on the York City Council for eight years.  She served as the council vice president from 2008-11, before becoming its president. During her tenure on the council, she also served as the chair of the council's Rules and Administrative Code Committee, and was a member of the Police, Fire, Public Works and Economic and Community Development Committee, as well as the Officers and Employees Retirement Board. Hill-Evans' work on the York City Council provided her with experience in collaboration and working with all parties involved to solve issues facing York.  
A native of York, Hill-Evans is a graduate of the York City School District. As an adult learner, she earned an associate of science degree in business administration in 1989 and a bachelor of science in business in 2001 from Penn State York. She credits her experience at Penn State York for leading her to a career in public service.
In addition to hearing from Hill-Evans, Penn State York will continue its open microphone tradition, which affords graduates a brief opportunity to address the audience for a moment. A top associate, baccalaureate, and master's degree candidate will also say a few words. A number of former Penn State York students who completed their degree work at another campus of Penn State will return to the campus to receive their degrees during the ceremony.
The campus will award associate, baccalaureate, and master's degrees during the program.  The ceremony is free and open to the public
For those who cannot attend the event, Penn State York's commencement can be viewed on Comcast cable channel 18 or streaming live on the campus website.