Noon presentation March 14 at Penn State York is open to the public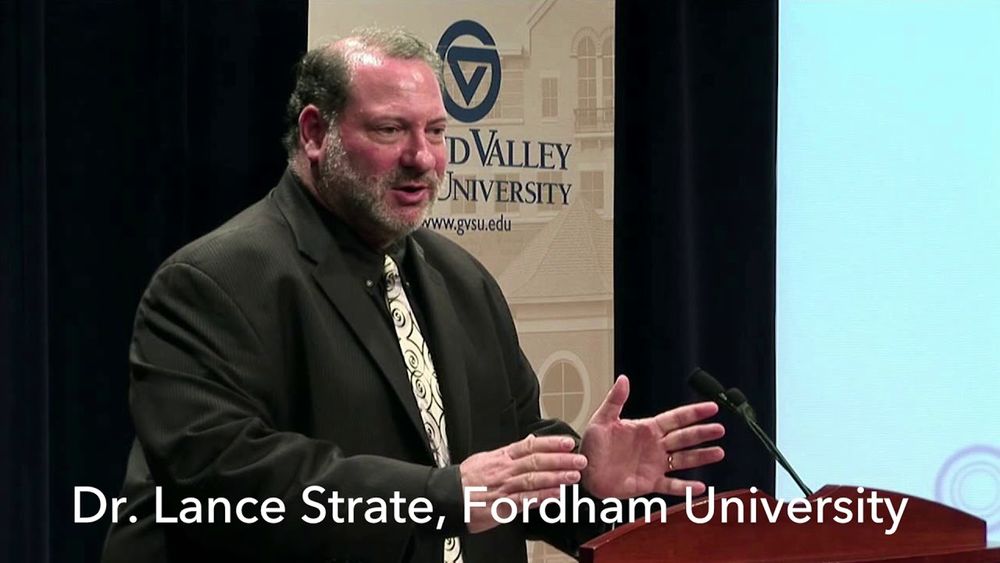 YORK, Pa. — "Amusing, Informing, and Amazing Ourselves to Death: Contemplating the Technological Tempest of our Times," will be the topic when Lance Strate, a media ecologist from New York's Fordham University, speaks on March 14 at Penn State York. This free presentation, set for noon in the Community Room of the Joe and Rosie Ruhl Student Community Center, is open to the public.
Strate's presentation is being sponsored by Deborah Eicher-Catt, professor of communication arts and sciences at Penn State York, through funds from the Alumni/Student Award for Excellence in Teaching she received from the University in 2016. At 4 p.m., Strate will visit Eicher-Catt's class, Interpersonal Theory and Research, CAS 403, to talk informally to students about the impact of mediated environments on interpersonal relations. The class takes place in Room 113 of the John J. Romano Administration Building.
Media ecology is the study of media environments, and in his presentation, Strate will discuss the impact of how media has changed and ultimately impacted the world.
"We live in a media environment that places a premium on images and immediacy, that floods us with entertainment and information that drowns us in distractions and diversions. Western culture, and the American experiment that it gave birth to, are products of an entirely different kind of media environment, one founded on alphabetic writing, and amplified by the printing press with movable type," according to Strate.
He believes that it follows that our electronic and digital technologies, and all of our continual innovations in communication, call into question our prospects for survival, as a culture and as a species.
A professor of communication and media studies at Fordham University, Strate has an honorary appointment as chair professor at Henan University in China, and was the 2015 Harron Family Endowed Chair in Communication at Villanova University in Philadelphia. He is the author of several books, including "Echoes and Reflections: On Media Ecology as a Field of Study," "On the Binding Biases of Time and Other Essays on General Semantics and Media Ecology," "Amazing Ourselves to Death: Neil Postman's Brave New World Revisited," and most recently, "Media Ecology: An Approach to Understanding the Human Condition."
Strate has co-edited a number of anthologies, including two editions of "Communication and Cyberspace," as well as "The Legacy of McLuhan; Korzybski And…" and "Taking Up McLuhan's Cause: Perspectives on Media and Formal Causality." He is the founder and past president of the Media Ecology Association, and editor of the journal Explorations in Media Ecology.
He is the president of the New York Society for General Semantics, a trustee of the Institute of General Semantics, and a past president of the New York State Communication Association. The recipient of the Media Ecology Association's 2013 Walter J. Ong Award for Career Achievement in Scholarship, Strate's writing has been translated in French, Spanish, Italian, Portuguese, Hungarian, Hebrew, Mandarin, and Quenya.