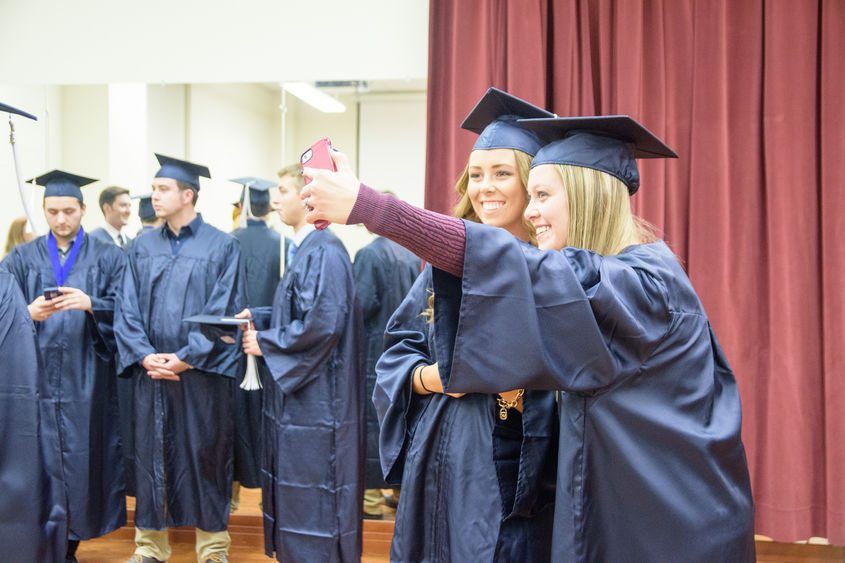 Penn State York will celebrate its 47th annual spring commencement at 6 p.m. Friday, May 5, in the Pullo Family Performing Arts Center at the campus. The ceremony is free and open to the public.
Shannon McCully, manager, industrial engineering, supporting global marketing and sales at Walt Disney Parks and Resorts in Orlando, Florida, is the commencement speaker. A 1996 graduate of Penn State with a bachelor of science in industrial engineering, McCully began her career with Walt Disney Parks and Resorts in June 1996, just a month after graduating from the University.
In her first job at Disney she supported a variety of client areas, including theme parks, and helped open The Walt Disney Studios in Paris, France. She moved to operations measurement in 2004 supporting Magic Kingdom Park and was then promoted to team lead, supporting all four theme parks. During her time in operations, her office was above the bakery on Main Street USA, where she could see Cinderella Castle and smell chocolate chip cookies baking. She returned to the industrial engineering department in 2013.
McCully's ties to Penn State are strong and she calls her decision to attend Penn State, "the best decision I ever made." While a student, McCully completed a co-op program with Hershey Chocolate industrial engineering and has the claim to fame on her résumé of working for both the sweetest place on earth and the happiest place on earth. One of the first things she did when she reached Florida back in 1996 was to join the Penn State Alumni Association Central Florida Chapter. In 2003, McCully graduated from the University of Florida with a masters of business administration degree.
She also has a connection to Penn State York. She took several summer courses, and was grateful to have the opportunity to take Penn State classes close to home. In addition, McCully has spoken to students as part of the speakers series with The Graham Center for Entrepreneurial Leadership Studies (The Graham Center) at Penn State York, and shared her story about the path to her career with Disney, and what the company looks for when hiring employees.
McCully also participates in the Penn State York Fire and Ice alumni event at Epcot. Thanks to the York connection, she was able to have the Nittany Lion attend her wedding ceremony a few years ago. Even though McCully was not a full-time student at Penn State York, the campus holds a special place in her heart.
A native of Baltimore, Maryland, McCully attended Milford Mill High School there. She moved to Glen Rock, Pennsylvania, and her parents still live nearby in Stewartstown, Pennsylvania.
McCully resides in Orlando with her husband, Steve Carsella, who also works for Disney.
In addition to hearing from McCully, Penn State York will continue its open microphone tradition when graduates can speak to the audience for a moment. The top associate, baccalaureate, and master's degree students will also say a few words. A number of former Penn State York students who completed their degree work at another campus of Penn State will return to their home campus to receive their degrees during the ceremony.
The campus will award associate, baccalaureate, and master's degrees during the program.
For those who cannot attend the event, Penn State York's commencement can be viewed on Comcast cable channel 18 and streaming on the website.