Baseball team hopes to turn some heads in the conference this season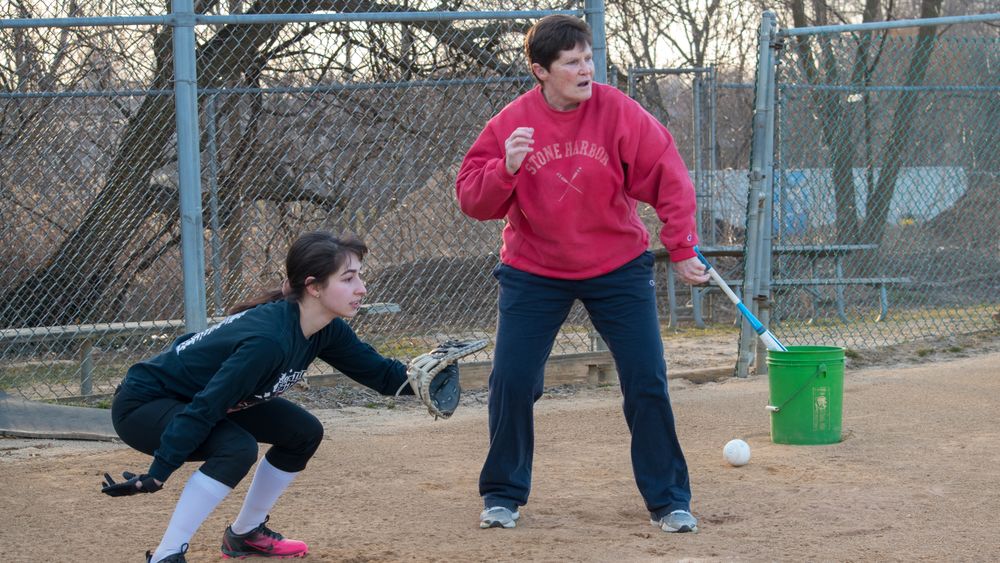 YORK, Pa. — It is Penn State York's inaugural women's softball season but Mother Nature hasn't been kind, with snowstorms and weather that has cancelled season openers and forced most practice indoors. Despite the weather, Sue Ilyes, head women's softball coach, has had her team practicing and preparing for their first game. If the weather holds, the team heads to Penn State Schuylkill on March 29 for an away game.
Adding women's softball to the athletic program at Penn State York brings the total number of sports available to six, giving female athletes a third sport in addition to basketball and volleyball. Ilyes has been recruiting over the past year to bring together a team of players to take to the field this spring.
"What can I say about having Coach Sue Ilyes taking the lead as our new women's softball coach? We are very fortunate to have a coach of her experience, both as a player and coach, lead our program," said Jeff Barkdoll, athletic director and head baseball coach at Penn State York. "Her reputation as an all-around competitive athlete only adds energy to her enthusiasm as she looks to establish our women's softball program as a viable competitor in the Penn State University Athletic Conference (PSUAC)," he said. "I have no doubt at all that Coach Ilyes is the right person to put Penn State York softball on the map."
Ilyes has competed at the highest level of women's softball, including locally with the former York Barbellettes, and was inducted into the York County Sports Hall of Fame in 2009. She brings a wealth of playing and coaching experience to the position at York campus. A native of Philadelphia, Pennsylvania, Ilyes graduated locally from Dallastown High School, where she excelled in three varsity sports including field hockey, basketball and softball.
"As far as this first season goes I'm looking to get the program established and to get a group of players on the field that love playing softball," said Ilyes. "The team has been very eager to get this season going so hopefully we'll get to play soon."
Initial funding for the women's softball team was made possible through a donation by the Penn State York Women's Philanthropic Network (WPN).
Check out the women's softball schedule here.
Baseball
The Penn State York men's baseball team had an opportunity to take to the field in sunny Florida earlier this month during spring break, and have had a few opportunities to play despite the bad weather so far this season. Jeff Barkdoll, head baseball coach and athletic director at Penn State York, hasn't let the bad weather curb his enthusiasm about his 2018 baseball team.
"I am very excited about this year's team. We have 19 solid ball players, with senior leadership led by Levi Stein and Walker Monteith, and proven juniors taking up leadership roles as well, which should prove helpful for our younger players," said Barkdoll.
The head coach and staff have worked hard to recruit additional players to add to the upperclassmen, and as a result, they believe depth has been added at every position which will help the team improve defensively.
In addition to adding depth to the team, Barkdoll notes he has a strong pitching staff with 10 pitchers. Even though there have been numerous games cancelled and rescheduled due to weather, he hopes to turn some heads in the conference with the pop that's been added to the team offensively.
"I am excited to get this group on the field and look forward to where this team has potential to go," he said.
If the weather holds, the baseball team will be heading to Penn State Schuylkill for a 2 p.m. game on March 29. View the men's baseball schedule here.
In addition to baseball and women's softball, Penn State York offers men's and women's basketball, men's soccer and women's volleyball. Learn more about Penn State York athletics at sports.york.psu.edu or contact Barkdoll at 717-718-6776 or [email protected].