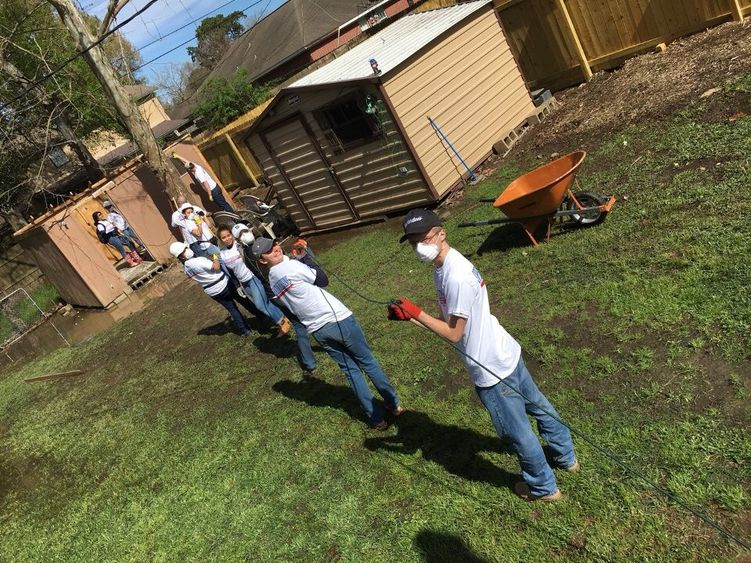 YORK, Pa. — Penn State York students participating in an alternative spring break this week in Texas have shared a few photos as their experience is coming to a close. The York group, consisting of 10 students and two chaperones, joined students and staff from five other Penn State campuses — University Park, Behrend, Greater Allegheny, Harrisburg, and Scranton — for a week of disaster-relief work in areas ravaged by Hurricane Harvey. The Penn State group is about 100 strong, and worked in the Beaumont and Port Arthur areas of Texas.
Early in the week, projects included tearing down sheds that had been damaged by the flood waters, removing drywall and nails from boards, and some general cleaning of the Cathedral Church in Beaumont, the host site for volunteers working in the area. In addition to the physical work, volunteers had the opportunity to meet and work with homeowners and others from the area.
The group returns to York late on March 9 and heads back to classes on March 12.