Learning and service are a part of the experience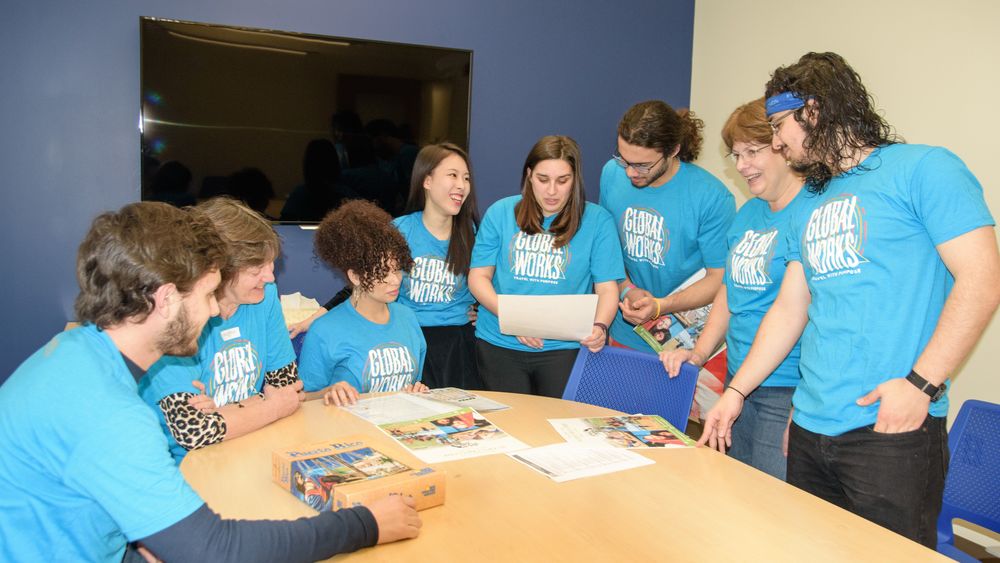 YORK, Pa. — When Magdalen Matthews, a communication arts and sciences major at Penn State York, returned from the alternative spring break trip to the Bahamas last year, she was determined to seek more international service opportunities for students to put their spring break to good use. With the support of student affairs, Matthews began looking for opportunities and contacted Global Works Travel, which helped her create the trip to Puerto Rico. Matthews and 13 other Penn State York students, accompanied by two chaperones, will travel to San Juan, Puerto Rico, on a service-learning trip that focuses on ecology.
The trip to the Bahamas in 2016 focused on children's literacy. Students collected books to distribute to schools in the Bahamas, helped with rebuilding a library there, and traveled to a number of schools to read to young children.
"I decided I wanted to participate in another alternative spring break trip after participating in the alternative spring break trip to the Bahamas last spring. It was such an incredible and eye-opening opportunity," said Matthews. "I realized how much I enjoy having the chance to step out of my comfort zone and immerse myself into other cultures. When we returned I felt more confident in my leadership abilities, and I couldn't imagine spending spring break any other way than being able to learn and provide service to others."
Matthews contacted Sheri Yoder, director of international student services, and then Judy Owen, instructor in biology, joined in as a second chaperone. While in Puerto Rico, the group will be staying in a rainforest at a science research center, Tropic Ventures Sustainable Forest and Rainforest. The York group will work with other volunteers and staff on a variety of ecological projects including rebuilding trails, caring for trees, gardening, helping with sustainable forestry, and research.
On the cultural side of things, the group will participate in Puerto Rican dance workshops and enjoy an opportunity to sample some of the food dishes that are typically cooked in the culture.
"We have a wonderful group of students going on the trip," said Yoder. "Magdalen Matthews and Carson Berkheimer are the student leaders, and they handled administrative paperwork, coordinated much of the fundraising, and have provided team building activities for the group."
Yoder is excited that the group from York includes both international and domestic students and fulfills a goal she has for integrated student engagement. Some science majors on the trip are looking forward to the hands-on activities in the rainforest and tropical ecology workshops.
Throughout the trip, students will be immersed in the culture and have the opportunity to reflect on what they are learning and share with the group.
"Student affairs has a goal of offering an alternative spring break trip every year, and I am happy to be a part of it," said Yoder. "We are looking forward to learning, serving, and having many wonderful experiences in Puerto Rico."
The group arrives in Puerto Rico on Sunday, March 5, and returns home on Friday, March 10. In addition to Matthews and Berkheimer, other students taking part in the trip are Sina Ali Ghaurchi, Hongzhe Chen, Korinn Harris, Xin Jin, Michelle Lin, John Rogers, Matthew Setzer, Dylan Small, Sepehr Vakili, Jacqueline Wilt, and Huolin Zhang.