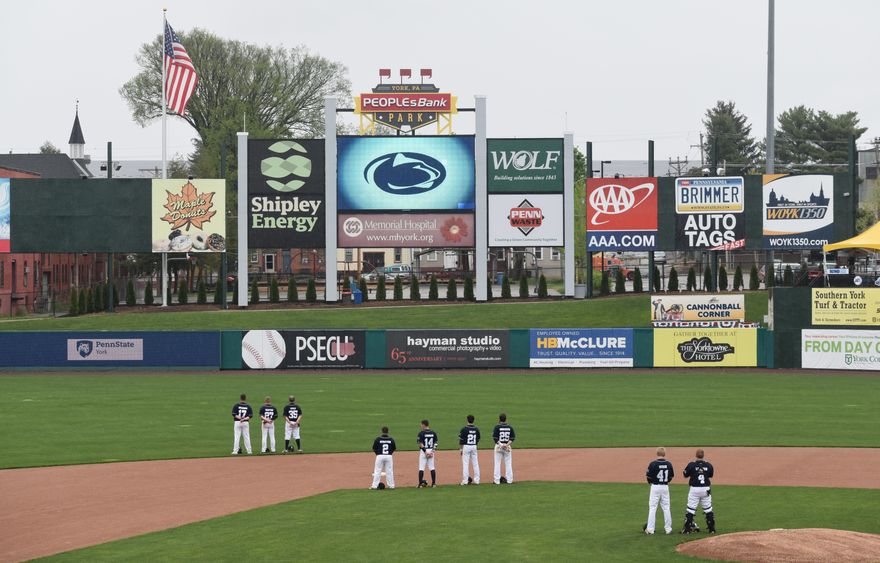 YORK, Pa. — Penn State York's men's baseball team had to win against Penn State Worthington Scranton in order to advance to the playoffs in the Penn State University Athletic Conference (PSUAC). The team needed to win one of two games in a doubleheader on Wednesday, April 26. Not only did they win one, York swept the doubleheader and clinched the No. 3 seed in the Eastern Division of the PSUAC.
York's record heading into the playoffs is 9-7 in the conference and 9-9 overall. The team will open play in the first round of the playoffs at 3 p.m. on Friday, April 28, at Penn State Schuylkill. Schuylkill holds a 2-1 season advantage over York, but going into the playoffs, Jeff Barkdoll, head men's baseball coach at Penn State York, is thinking positive.
"We will compete and play hard, that I am sure of," said Barkdoll. "Schuylkill will know they will have a game on their hands as we look to advance to the semi-finals."
The semifinals are set to be played at Penn State Worthington Scranton on Sunday, May 7.
Penn State York has six collegiate sports, baseball, men's and women's basketball, soccer, women's volleyball, and women softball. Learn more about Penn State York athletics at sports.york.psu.edu or contact Barkdoll at 717-718-6776 or [email protected].