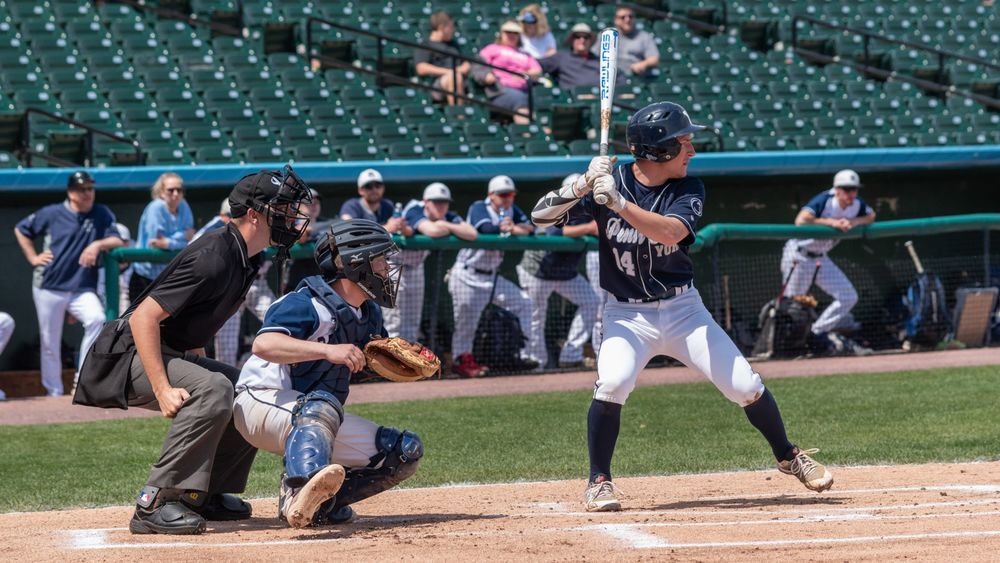 YORK, Pa. — Spring is in the air and so is the sound of the crack of the bat hitting the baseball. Penn State York will take on Penn State Brandywine in a doubleheader at 2 and 4 p.m. on Saturday, April 13, at PeoplesBank Park in downtown York. PeoplesBank Park is home to the York Revolution, a member of the independent Atlantic League. The game is free and open to the public.
"The chance to play in PeoplesBank Park in the heart of the season is a great opportunity for our team," said Ron Schaeffer Jr., head baseball coach at Penn State York. "The excitement of playing at a professional ballpark is not something everyone will get to experience, and this opportunity is something that our Penn State York baseball team will remember and talk about long after graduation."
Penn State York has played in the ballpark since 2014, and this is an event that has become an annual tradition. York offers six collegiate sports in addition to baseball: men's and women's basketball, golf for men and women, soccer, women's softball, and women's volleyball. To learn more about the athletic programs at the campus, visit pennstateyorksports.com.