Baseball games set for April 22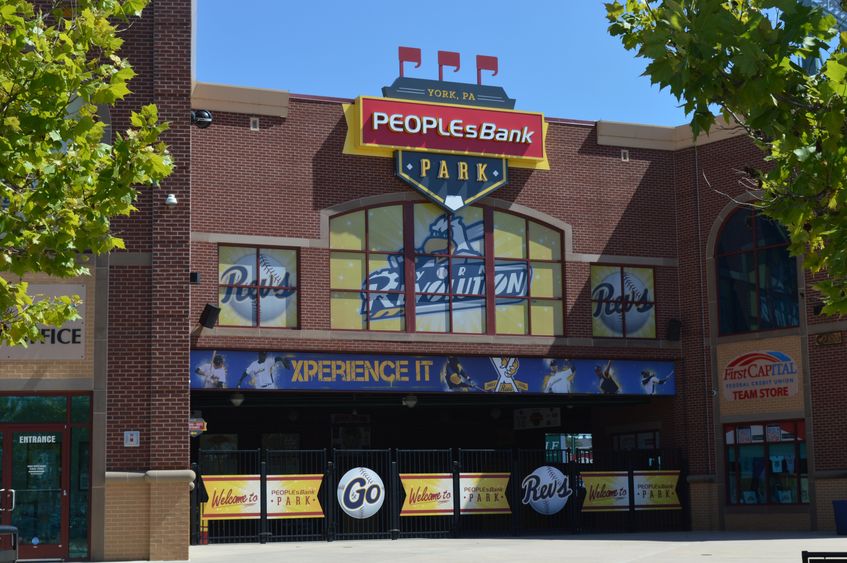 YORK, Pa. — Catch the Penn State York baseball team in action on Saturday, April 22 when they take to the field at PeoplesBank Park, home of the York Revolution. This doubleheader, at 1 and 3 p.m. against Penn State Mont Alto, is free and open to the public.
"Once again, the Penn State York baseball team and staff are very excited to be able to play at PeoplesBank Park! It truly adds to the quality of the baseball venue we offer to our student athletes as we create memorable experiences for them," said Jeff Barkdoll, head baseball coach and athletic director at Penn state York. "In addition, we have established this as somewhat of a 'rivalry' day with the Mont Alto campus as they too look forward to taking part. It promises to be a great day of baseball for all involved!"
Penn State York has played a doubleheader in the ballpark each year since 2014, and this is an event the campus hopes to be able to continue as an annual tradition. York offers five collegiate sports in addition to baseball: men's and women's basketball, soccer, women's softball and women's volleyball. To learn more about the athletic programs at the campus, visit sports.york.psu.edu.