Penn State York's Career Week is set for March 25-29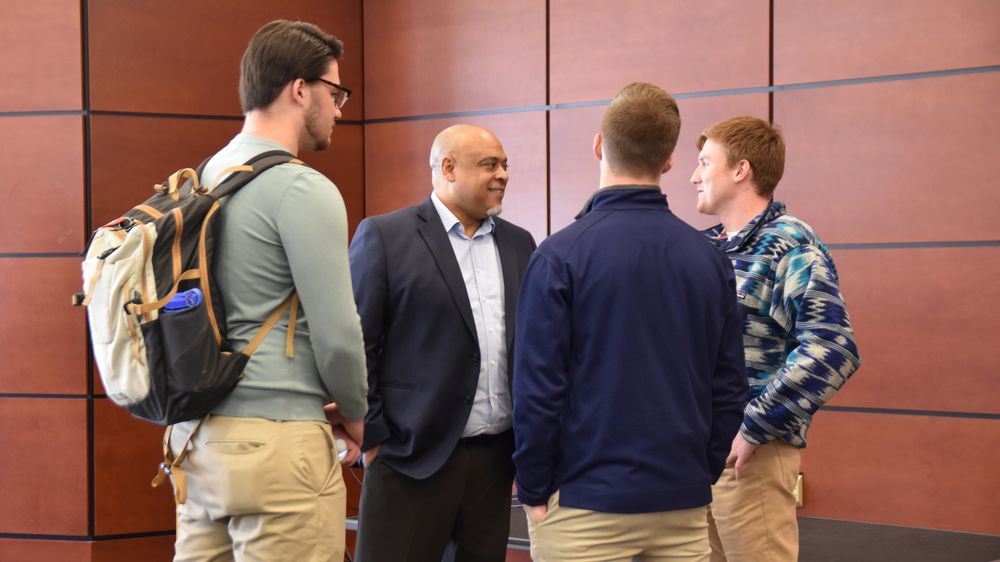 YORK, Pa. — Networking is the key when it comes to finding a job that ultimately leads to a career. Penn State York students and alumni who graduated in the past five years have the opportunity to network with business professionals, many of whom are Penn State alumni, in a variety of career fields, including business, engineering, business, government, health care, human services, and law, during the annual Career Networking Event on Thursday, March 28.
The Career Networking Event is part of a week-long series of programs to help students connect with alumni and learn about careers through networking. The networking event begins at noon in the Conference Center of the Main Classroom Building. Preregistration is required. Register for the networking event online.
Career Week is much more than just a networking event for students and alumni; the week also offers a number of programs that are open to the public and valuable to anyone with career questions.
Career Week gets started on Monday, March 25, from 12:20 to 1:30 p.m., with a discussion centered around careers in real estate, titled "Are You Ready to Get Real About Your Real Estate Career?" Local real estate professionals will share their experiences and provide information on a variety of college majors that can lead to a career in real estate. The program is in the Precision Custom Components (PCC) Community Room and is free and open to the public.
Career Week continues on Tuesday, March 26, with "Work (Not Lurk) The Room – The Art and Science of Networking," featuring Lynn Breil of the Professional Edge. Breil, often dubbed the "Manners Maven" or "Joan Rivers of business etiquette," will share topics from handshakes and small talk to proper dress and handling food and drink. The program takes place from 12:05 to 1:15 p.m. in the PCC Community Room.
A Sustainability Conference is set for Wednesday, March 27, beginning at 11 a.m., and is being held in partnership with Harrisburg Area Community College. Students from Penn State York and HACC will hear about the intersection of sustainability and business from Dylan Bauer, partner and president of development, Royal Square Development and Construction. In addition, Fulgentius Lugemwa, associate professor of chemistry at Penn State York, will share his research findings. This program takes place in the Conference Center of the Main Classroom Building. Those who plan to attend the conference should register online..
The final event of Career Week, Friday, March 28, is the annual Penn State York Information Sciences and Technology (IST) Spring Event, beginning at 5:30 p.m. at Heritage Hills Golf Resort, 2700 Mt. Rose Ave., in York. This event is open to students in the IST program and provides an opportunity for them to connect with IST alumni, learn about career and alumni services, and discover potential career paths within this versatile degree program. Registration is required for this event; contact Iona Conlon, at 717-718-6781 or [email protected].