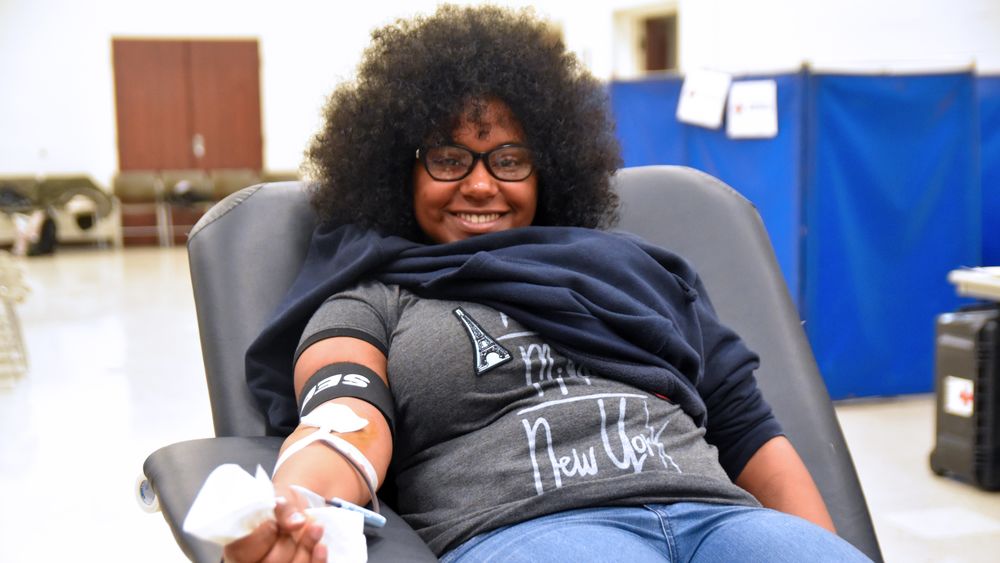 YORK, Pa. — Penn State York Benefiting THON is partnering with the American Red Cross for a THON Blood Drive on Wednesday, Jan. 23, at Penn State York. The blood drive is from 10 a.m. to 3:30 p.m. in the Community Room of the Joe and Rosie Ruhl Student Community Center, and is open to the public.
The American Red Cross will make a monetary donation to THON for each unit donated. Proceeds go to the campus THON committee's effort to raise money for Four Diamonds at Penn State Hershey Children's Hospital. Four Diamonds helps children and their families who are battling pediatric cancer.
To schedule an appointment to donate blood, please visit the American Red Cross website, and be sure to enter the keyword "Penn State York." Potential donors may also sign up in the student affairs office located in the Joe and Rosie Ruhl Student Community Center.
There is a critical need for blood right now, according to the American Red Cross. Registration is encouraged but walk-ins will also be accepted as the schedule permits.
Those who can't donate blood may still wish to support the dancers from Penn State York, can donate online. Three students will represent Penn State York during THON Weekend Feb. 16-18 and dance for 46 hours: Kelsey Haines, Justin Neal, and Yaribeth Ocasio.
Donations made to the Penn State York Benefiting York THON will be credited to the campus and then added to the final total at University Park. Checks in support of THON should be made payable to: Penn State Dance Marathon or THON, and sent to Penn State York, 1031 Edgecomb Ave., York, PA 17403. Please be sure to note "York, Org. 170" in the memo line of the check.
THON is the world's largest student-run philanthropy, engaging more than 16,500 students and 25,000 alumni in the fight against childhood cancer. THON's yearlong fundraising and awareness campaign culminates in a 46-hour, no-sitting, no-sleeping dance marathon every February. Since 1977, THON has donated more than $157 million to Four Diamonds at Penn State Hershey Children's Hospital, funding comprehensive care and critical research.