Popular campus event is Dec. 10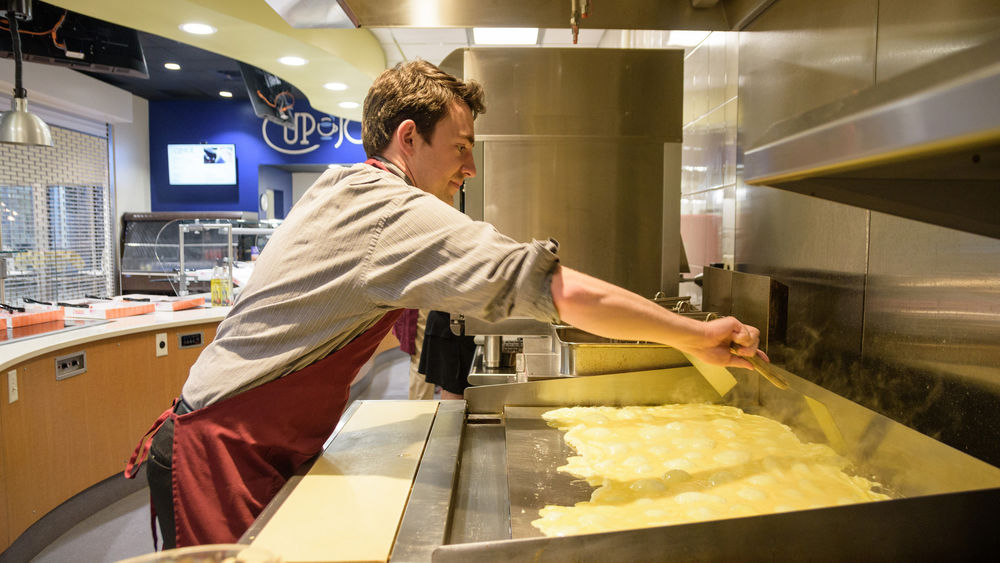 Baseball, football, volleyball, softball, basketball and more! Plan to wear a favorite sports jersey when you attend the Late-night Breakfast on Monday, Dec. 10 from 7:30-9:30p.m., at Rosie's, in the Joe and Rosie Ruhl Student Community Center, at Penn State York. This popular end-of-semester event is a free event for members of the Penn State York community.
Penn State York faculty and staff will serve-up a variety of breakfast foods from bacon and eggs to potatoes, fresh fruit, coffee, donuts, and more. The late-night breakfast has become a popular event on campus and provides a way for faculty and staff to connect with students and help them relieve stress as they prepare for finals.
In addition to enjoying plenty of food, students can socialize and might even be mesmerized by sleight-of-hand magician Mat LaVore, when he gives a live performance.
Late-night Breakfast is sponsored by the Penn State York University Programming Board (UPB) through funds from the campus student activity fee (SAF) and the Penn State York Office of Student Affairs.