Which musical artists and genres are most popular at York?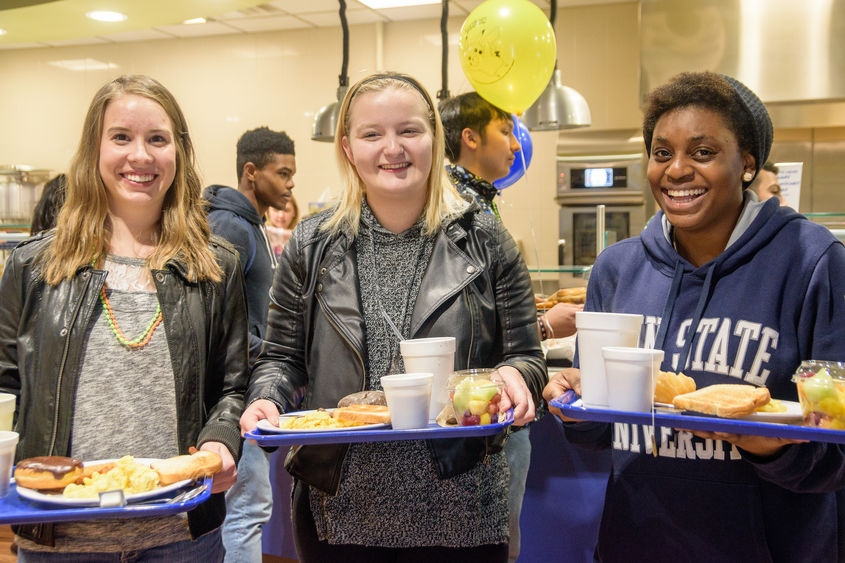 YORK, Pa. — Late-night Breakfast attendees will be dressing up as their favorite musical artist or favorite musical genre at this popular end-of-semester event to be held from 7:30 to 9:30 p.m. Monday, May 1, at Penn State York. This free event will be held at Rosie's in the Joe and Rosie Ruhl Student Community Center. The theme of this semester's Late-night Breakfast is artist appreciation and music. Late-night Breakfast is for members of the Penn State York community.
Penn State York faculty and staff will serve-up a variety of breakfast foods from bacon and eggs to pastry, muffins, coffee and more. The late-night breakfast has become a popular event on campus and provides a way for faculty and staff to connect with students and help them relieve stress as they prepare for finals.
In addition to enjoying plenty of food, students can socialize and will hear from touring musician, Angie Keilhauer, who was a contestant on the last season of NBC's "The Voice." Keilhauer is an international artist known largely for her time as an acoustic soloist on several major cruise lines. Her popular YouTube videos have caught the attention of hundreds of thousands of fans all over the world, including some popular music artists. She can play requests and can cover more than 1,200 songs in a variety of genres.
Late-night Breakfast is sponsored by the Penn State York University Programming Board (UPB) through funds from the campus student activity fee and the Penn State York Office of Student Affairs.