Popular campus event set for April 30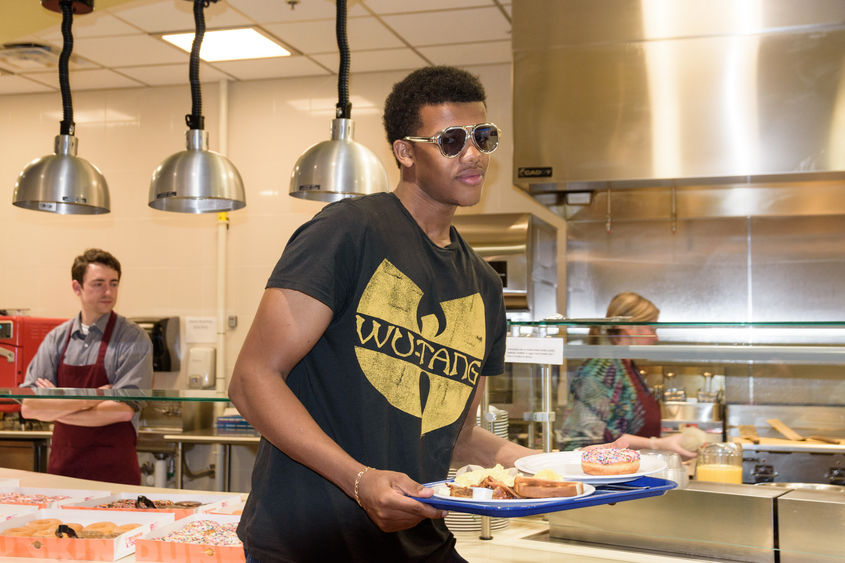 YORK, Pa. — Is that Spiderman, Joker, Wonder Woman, Magneto, Batman and Lex Luther in line at Rosie's for the Late-night Breakfast at Penn State York? Attendees are encouraged to dress-up as their favorite super hero or super villain from 7:30 to 9:30 p.m. Monday, April 30 at this popular end-of-semester event. This free event will be held at Rosie's in the Joe and Rosie Ruhl Student Community Center. Late-night Breakfast is for members of the Penn State York community.
Penn State York faculty and staff will serve-up a variety of breakfast foods from bacon and eggs to potatoes, fresh fruit, coffee, donuts and more. The late-night breakfast has become a popular event on campus and provides a way for faculty and staff to connect with students and help them relieve stress as they prepare for finals.
In addition to enjoying plenty of food, students can socialize and will hear from Backtrack, an a cappella group. Founded in 2013, Backtrack is a five-member group that performs a variety of music, with an emphasis on covers of today's top pop music. The group won the 2016 YouTube Next Up competition and was described by "Business Insider" as one of the "34 up-and-coming YouTube stars you should be watching right now".
Late-night breakfast is sponsored by the Penn State York University Programming Board (UPB) through funds from the campus student activity fee (SAF) and the Penn State York Office of Student Affairs.