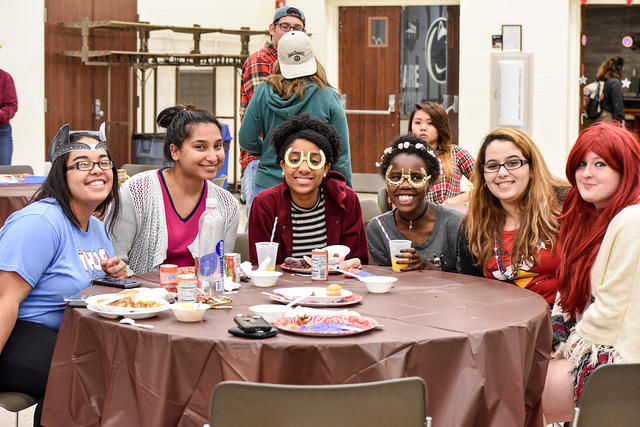 YORK, Pa. — Don't be surprised to see some of the characters from "Doug," "Rugrats," "Bobby's World," "Darkwing Duck," "Beauty and the Beast" and "Aladdin" at Penn State York on Monday night. The theme of this semester's Late-night Breakfast, which will be held on campus Monday, Dec. 12 from 7:30 to 9:30 p.m., is '90s cartoons and Disney. This event, which is free, will be held at Rosie's in the Joe and Rosie Ruhl Student Community Center, and is the first time the event is being held in the newly-renovated building. Late-night breakfast is for members of the Penn State York community.
"Besides the yummy food, one of the main points of this event is for Penn State York faculty and staff to give back to our students by serving them at the event," said Dan Puccio, associate director of student affairs at Penn State York, and the event coordinator.
Penn State York faculty and staff will serve-up a variety of breakfast foods from bacon and eggs to pastry, muffins, coffee and more. The late-night breakfast has become a popular event on campus and provides a way for faculty and staff to connect with students and help them relieve stress as they prepare for finals.
In addition to enjoying plenty of food, students can socialize and will hear from touring musician Abe Parker.
Late-night breakfast is sponsored by the Penn State York University Programming Board (UPB) through funds from the campus student activity fee (SAF) and the Penn State York Office of Student Affairs.