Program set for March 15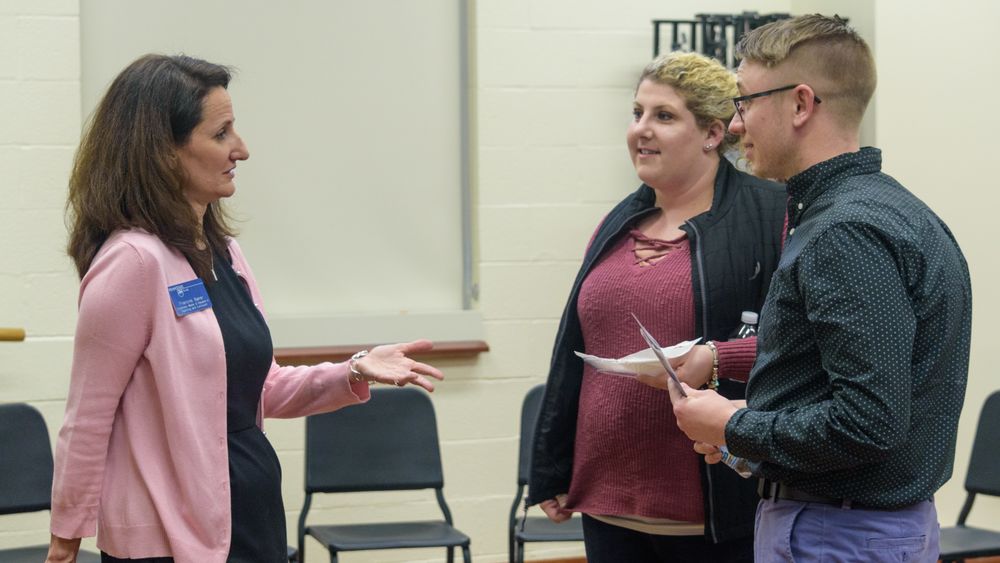 YORK, Pa. — Teachers and others in the education field can learn more about the master of education in teaching and curriculum degree, graduate courses, certificate options, and summer institutes for educators offered at Penn State York during the Graduate Information Night set for Thursday, March 15. The free program, from 5-6:30 p.m. in the rehearsal room of the Pullo Family Performing Arts Center (The Pullo Center), is open to the public. Registration is preferred but not required.
The 30-credit master of education degree in teaching and curriculum is designed to enhance the skills of teachers for public and private schools. The program focuses on three essential components -- curriculum, instruction and assessment -- that contribute to the organization's philosophy of learning, nurturance and scholarship. Courses are designed to reflect the standards of the National Council for Accreditation of Teacher Education (NCATE) and the National Board for Professional Teaching Standards (NBPTS).
Educators can also attend the information sessions to learn more about the English as a Second Language (ESL) Program Specialist certificate, available online, and the Early Childhood Director's Credential. Information on the two summer institutes for 2018, Beyond Foundational Literacy: Teaching in the New Media Age, June 18-22, and Heart of Teaching: Instructional Practices for Teacher Leaders, July 9-13, will also be available.
Special featured speaker is Jud F. Stauffer, a career development consultant, will speak on the topic Raising the Relevance: Pennsylvania's Career Education and Work Standards. His presentation is from 5:30 to 6:15 p.m.
Francine Baker, coordinator of the master of education degree in teaching and curriculum at Penn State York, will share information about the advanced degree course work which focuses on the latest educational research and development of teaching skills. D. Beth Scott, assistant teaching professor and a professor-in-charge of the master of education in teaching and curriculum at Penn State Harrisburg, will also be available to answer questions. Graduate programs at Penn State York are offered in partnership with Penn State Harrisburg.
For more information and to register, call 717-771-8413, email [email protected], or visit the graduate program pages on the website.