Courses begin March 1 in-person and via Zoom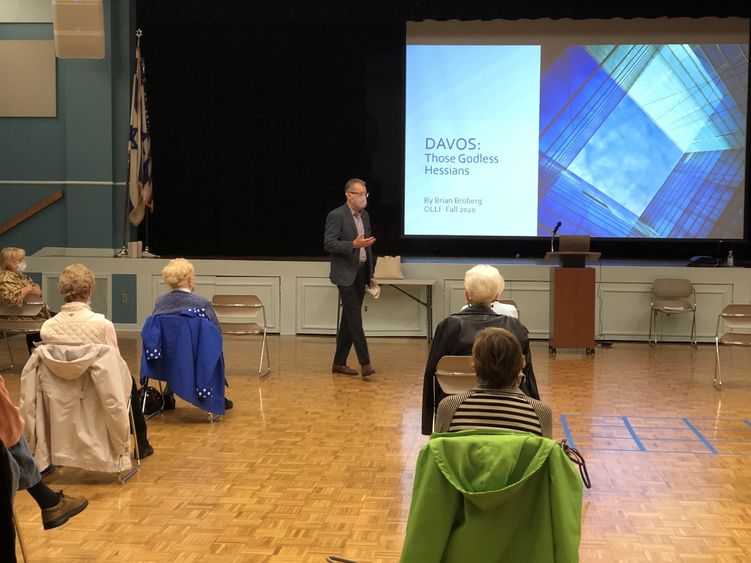 Perpetual Immigrants: The Asian American Story, The York Fair: Past Present, and Future, and Golden Nuggets From 30 Years in Criminal Prosecution are just three of the 110 courses being offered for spring through the Osher Lifelong Learning Institute (OLLI) at Penn State York. Registration for members begins on Monday, Jan. 25 with registration for nonmembers set for Feb. 8.  OLLI's spring semester begins March 1.
"The Osher Lifelong Learning Institute (OLLI) at Penn State York is a hidden gem for those 50 or older who have a love of learning and want to build social connections," said Jen May, director of OLLI at Penn State York. "Members may participate in any OLLI activity, which includes courses, trips (post-COVID,) social activities, and Special Interest Groups (SIGs). Some courses are also available to nonmembers," she said.
More than 110 courses are planned for spring, 90 in-person and 20 offered via Zoom.  In-person courses will be held at Wisehaven Terrace Room at the Wisehaven Event Center in York, Pennsylvania, to ensure social distancing of participants. OLLI follows strict COVID mitigation policies for the in-person courses.  To see the full list of courses and other detailed information, download a PDF of the OLLI spring catalog here.
Annual membership in OLLI is $50 and courses are $8.  Some courses are open to nonmembers and prices vary based on the length of the course.
OLLI at Penn State York boasts 500 members who have a desire to stay active and never stop learning. OLLI came to Penn State York in 2007, thanks to the efforts of three women, Olive Padden, and the late Charmaine Kissinger and Gussie Petron, and their thirst for knowledge and mental stimulation.
The idea of offering courses of interest during the day for adult learners without the stress of tests, requirements and official textbooks appealed to the trio, and thanks to their leadership, OLLI began offering courses in April 2008. Since that time, OLLI at Penn State York has continued to grow with a variety of daytime courses, bus trips, travel trips, walking tours and other exciting activities.
OLLI is a nonprofit, mostly volunteer-driven organization, established to enrich the lives of mature adults living in York County. OLLI at Penn State York is one of more than 124 lifelong learning institutes across the nation that is supported by a grant from the Bernard Osher Foundation. The grant was made available locally though Penn State, which has OLLI sites at University Park and York.
For more information about OLLI, call 717-771-4015 or visit the OLLI York website.