SGA provides copies of 'How to Be An Antiracist' free to interested students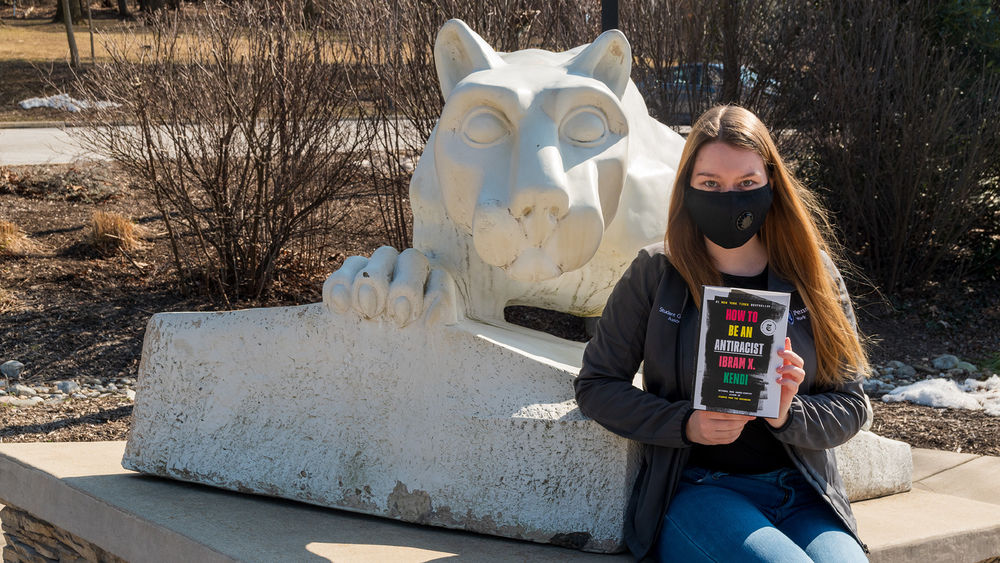 "Our hope is to use this opportunity to have critical conversations about race and how to actively be an antiracist," said Kara James, Student Government Association (SGA) president at Penn State York, referring to the book club sponsored by the group and featuring the book, "How to Be an Antiracist," by Ibram X. Kendi.
Moved by the George Floyd tragedy and racial unrest in 2020, leaders in the Penn State York SGA wanted to find a way to bring students together to have safe and critical conversations about how to be an antiracist. The book club was born out of this idea, and a decision was made to provide a free copy of the book, "How to Be an Antiracist," to interested students. In addition to providing the book, discussion sessions and other opportunities via Zoom are being planned for later this spring for students to discuss the book and share their thoughts.
According to James, SGA is following the faculty and staff at Penn State York who have been reading the book and having discussions since last fall. Joy Giguere, associate professor of history at Penn State York, continues to lead the faculty and staff group, and she will also lead students through these important discussions
"We wanted to create an opportunity to learn, listen, and actively combat racism through our actions and advocacy," said James.
Students interested in being a part of the book club and taking part in the discussions, need to sign-up by Friday, March 12, to receive a book at home. Dates and times for discussions are being scheduled and will be shared with those who register.
For James, and other student leaders, the goal is to provide a safe space for real conversations to address racism in the community and evoke change. To learn more, contact James at [email protected].