Kip Trout authors 'When I Opened My Eyes - The Dwovian Encounter'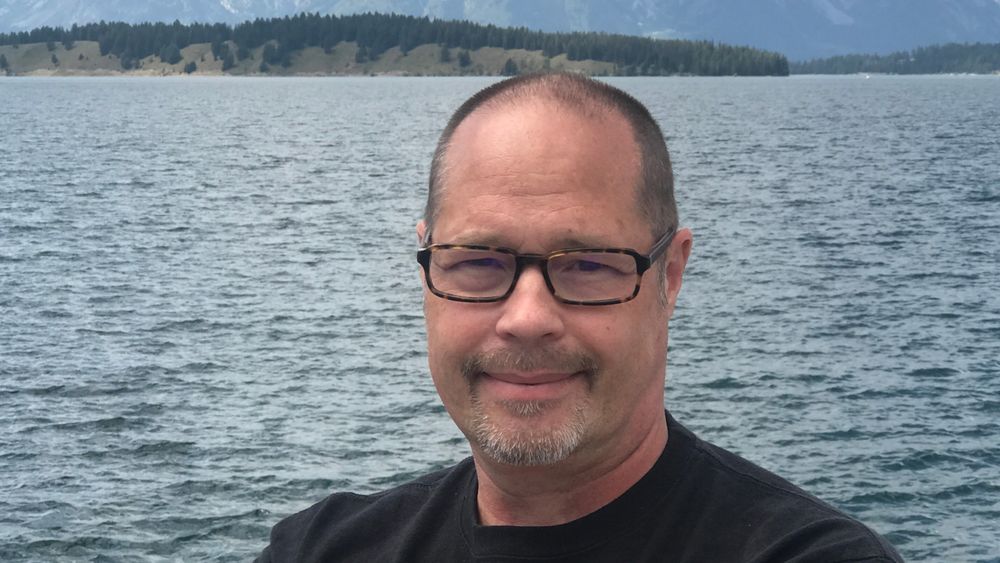 YORK, Pa. — "When I Opened My Eyes – The Dwovian Encounter" is a new science fiction book by Karl "Kip" P. Trout, a faculty member at Penn State York. Trout's book, released in late 2017, is a story about scientists on Earth struggling to save life on two planets from extinction.
A lecturer in mathematics and physics at the York campus, this is Trout's first book. He has taught at the campus since 1987, including courses in physics, mathematics and astronomy.
His book is an adventurous, modern-day story of Opie, a child-like alien from the planet Dwovy (Dwəʊ-vi), who is in a race to save his planet from extinction. Dwovians believe that the answer to their plight is found in humans. They have been hard at work on planet Earth and are close to having it figured out. After being discovered by a suburban couple, Neil Reese and his pregnant wife, will Opie still be able to find a way to save his planet?
Meanwhile, some scientists on the other end of the country, Dr. Leslie McCabe and physicist Dr. Chepp Duplay, are narrowing in on proof of alien existence. In an interesting turn of events, this unlikely group comes together and discovers information that will change the world forever, including our understanding of what it means to be human. Ultimately, the future of two planets is in their hands.
Many questions run through the minds of the main characters as they try to decide what to do. Can Opie be trusted, or will the Dwovians' plans harm humankind? Time is ticking away, and depending on the decisions this group makes, one planet may not survive. This is a story of what happens when two planets rely on each other for their mutual survival.
A Pennsylvania native, Trout grew up in western Pennsylvania, near Pittsburgh. He holds bachelor of science and master of science degrees in physics from Penn State. Although he hated science when he was in elementary school, Trout has managed a career that includes many contributions in the scientific field. He is the author of numerous scientific publications covering topics from laser microphone and ultrasensitive bubble levels to Einstein's relativity and the Tarzan swing.
"When I Opened My Eyes" is published by New York City-based Page Publishing and is available to order through the Penn State York Bookstore, in area bookstores and online.