Keynote speakers cover a variety of topics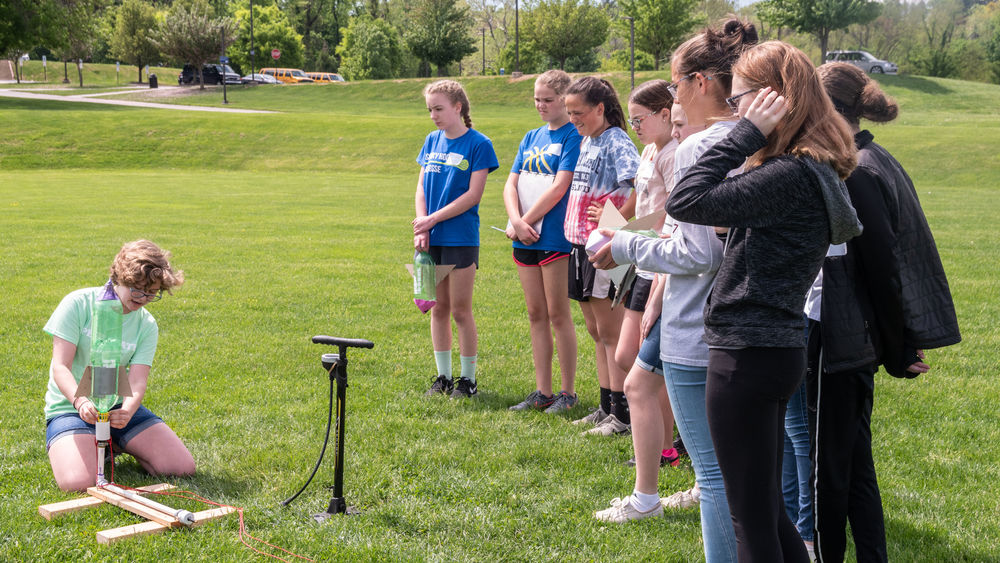 More than 200 seventh-grade girls will converge on the campus of Penn State York for Pathways to Your Future: Exploring STEAM Careers from 8 a.m. to 2 p.m. Friday, May 10. Pathways to Your Future offers young women the opportunity to explore a variety of job-related fields in science, technology, engineering, art, and mathematics (STEAM). The program brings together young women and professional women and men from academia, medicine, local business, science and industry for a day of workshops and discussion. The program is in its 23rd year, and offers 30 workshops.
Seventh grade girls, their teachers, and some parents representing 28 schools (public, parochial, and homeschool) will take part in this free career awareness program. Schools from Baltimore Cumberland, Lancaster, and York Counties are taking part in the program. Almost 300 people (students, parents, teachers, volunteers, and presenters) will be participating in the program. Pathways also provides teachers with information to guide young women toward career opportunities in STEAM fields.
At 9 a.m., following the welcome in the Pullo Center Family Performing Arts Center (The Pullo Center), keynote speakers Eleanor Sigrest, STEAM champion; Jessica Petko, assistant professor of biology at Penn State York; and Cheryl Rhein, CEO of PennAir, will share their experiences and offer tips to encourage participants. This portion of the day is open to public.
Following the keynote presentations, the 235 students participating in Pathways will attend three workshops that range in topics from the Bionic Woman and Claymation Nation to Maine Science Exploration and The Science of Color in Cosmetics. Six new workshops have been added this year, and workshops begin at 10:15 a.m.
Pathways to Your Future: Exploring STEAM Careers is sponsored by Penn State York, a Pullo Family Grant, Exelon Generation, People'sBank, and HAAS Printing Co., Inc.
Schools participating in the program are: Baltimore Leadership School for Young Women, Catholic Homeschoolers Group of York, Central York Middle School, Christian School of York, Dallastown Area Middle School, Dover Middle School, E.H. Markle Intermediate School, Eastern York Middle School, Hannah Penn K-8 School, Hanover Middle School, Harrisburg Academy, LAF Homeschool Group, Lancaster Mennonite Middle School, New Cumberland Middle School, Northeastern Middle School, Northern Middle School, Phineas Davis Middle School, Red Lion Christian School, Saint Theresa School, Shrewsbury Christian Academy, South Eastern Middle School, Spring Grove Middle School, STEAM Academy, West York Middle School, York City School District – Talent Strategy, York Homeschoolers, and York Suburban Middle School.
To learn more about Pathways and this year's list of workshops, visit the Pathways website or contact Jan Martin, Pathways coordinator, at [email protected] or 717-771-4173. For more information on the May 10 program, contact Barbara Dennis at 717-771-4128 or [email protected].