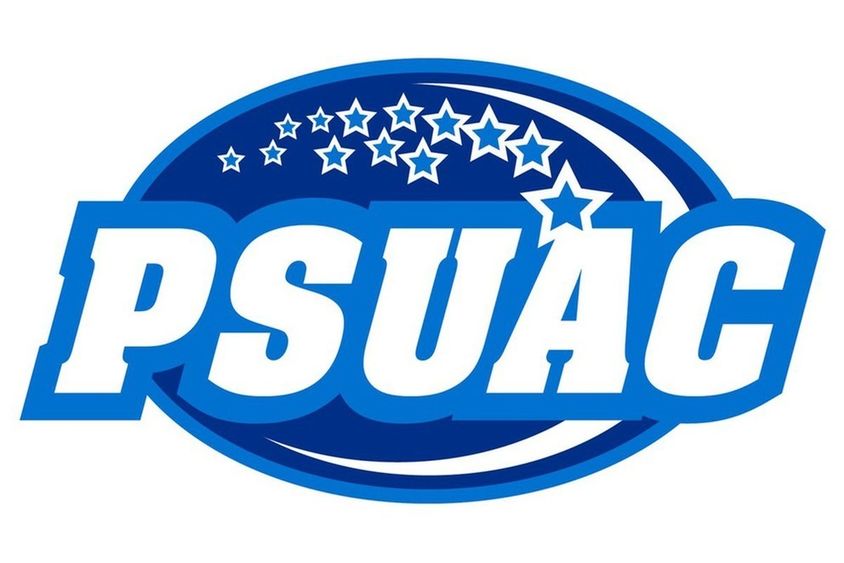 UNIVERSITY PARK, Pa. – Penn State Commonwealth Campuses Beaver, Brandywine, DuBois, Fayette, Hazleton, Greater Allegheny, Lehigh Valley, Mont Alto, New Kensington, Scranton, Schuylkill, Shenango, Wilkes-Barre and York will forego traditional athletic opportunities in men's and women's basketball, men's and women's soccer, and volleyball during the 2020-21 academic year due to the novel coronavirus pandemic.
The PSUAC executive committee voted unanimously to cancel all intercollegiate athletics competition for fall and winter team sports during the 2020-21 academic year. The sports affected by this decision include men's and women's basketball, men's and women's soccer, and volleyball.
The Conference Office has continuously monitored University, federal, state and national governing body guidelines, as well as national trends in intercollegiate athletics throughout the COVID-19 pandemic. The health and safety of student-athletes, coaches and campus communities has continued to be the most important aspect of the PSUAC's attempts to resocialize intercollegiate sports at the Commonwealth Campuses. Given the unprecedented challenges presented by the pandemic, the PSUAC had previously postponed fall and winter sports competition to the spring semester. This most recent decision cancels regular season and conference championship competition for those fall and winter sports.
"The past few months have created many challenging decisions for our Executive Committee and Council of Athletic Directors," said Director of Commonwealth Campus Athletics Maureen Cooper. "We have looked at multiple options to preserve intercollegiate athletics competition, but the health and safety of our student-athletes, coaches and staff has always been the most important aspect in our discussion and was the determining factor in this decision."
The University-established Commonwealth Campus Athletic Safety Subcommittee continues to monitor the University and national landscapes and offer guidance to the campuses so that they may offer meaningful athletic engagement opportunities to fall and winter sports student-athletes. The Conference Office will immediately begin working with athletic directors to provide opportunities for fall and winter sports student-athletes to participate in athletic-related activities throughout the spring, including strength and conditioning, small group activities, team practices and scrimmages.
"Our chancellors, athletic directors and the Conference Office have never stopped seeking ways to participate in athletics during the 2020-21 season," said PSUAC Commissioner Ryan Ehrie. "This decision has not been made lightly, and we empathize with all of our student-athletes and coaches who will miss out on intercollegiate participation in sports they love. However, we look forward to preserving some level of experience for our fall and winter student-athletes through their campus athletic departments."
The Conference Office, in conjunction with the PSUAC Executive Committee and Council of Athletic Directors, will reconvene in late January to determine intercollegiate opportunities for baseball, cross country, golf and softball.
In August of this year, the United States Collegiate Athletic Association (USCAA) Board voted to not count seasons of competition for 2020-21 for student-athletes due to the COVID-19 disruptions. The Penn State community is committed to continuing to advocate on behalf of all its student-athletes that participate throughout the commonwealth.