Women's volleyball team hopes to raise awareness about breast cancer and 'Dig Pink'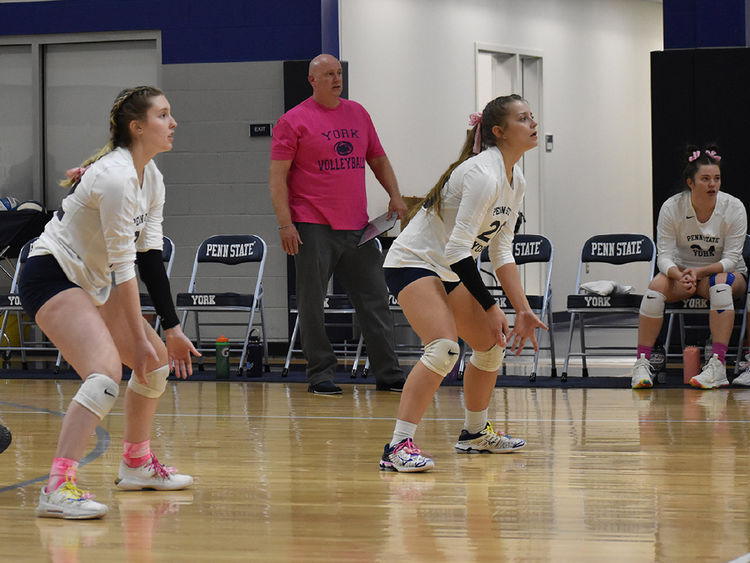 YORK, Pa. — Bleachers full of spectators wearing pink is what Sadie Schantz, a women's volleyball player at Penn State York, hopes to see for the "Pink Out" set for Thursday, Oct. 19 at Penn State York, she said. October is Breast Cancer Awareness Month and members of the women's volleyball team plan to "Dig Pink" when they take on Penn State Brandywine at 7 p.m. in the gym of the Joe and Rosie Ruhl Student Community Center at the campus.
The event is free and open to the public and those in attendance will be given the opportunity to make donations to the National Breast Cancer Foundation. Doors open at 6 p.m.
"October is Breast Cancer Awareness Month, and many women and men are diagnosed with breast cancer every year," said Schantz. "It is so important to be aware and know the signs. We hope that with this game and the different information pamphlets that will be available, we can raise awareness and give our supporters some information on breast cancer that they didn't previously know."
The "Pink Out" event has become an annual event for the team and Schantz is organizing it this year.
Those who attend the women's volleyball game on Oct. 19 will see a variety of pink decorations, since pink is the color for breast cancer awareness. There will also be pink out favors and a poster of people that had, currently have, or are survivors of breast cancer.
"We are hoping to bring people together in support of fighters and survivors of breast cancer and enjoy a volleyball game," said Schantz.
The women's volleyball team is at the top of the Penn State University Athletic Conference (PSUAC) East and is ranked eighth in the United States Collegiate Athletic Association (USCAA).