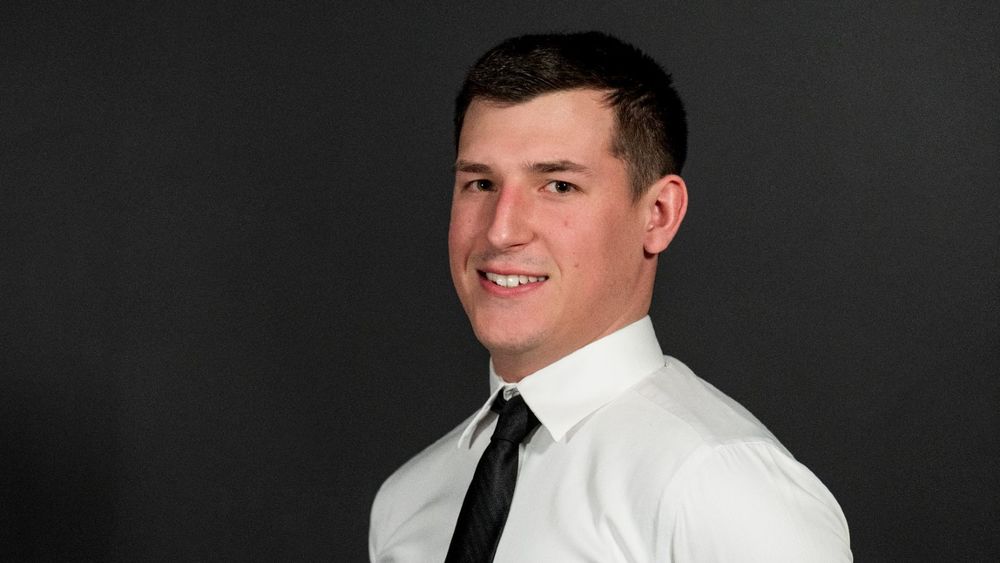 YORK, Pa. — Austin Lehman, a Penn State York student-athlete, has been named the winner of the Chancellor's Award for Academic Character for 2019-20. The announcement was made during a Zoom presentation on April 21. This is the most prestigious athletic award at the campus.
Lehman, a member of the baseball team and a senior majoring in electro-mechanical engineering technology, is from Millersburg, Pennsylvania. He is a graduate of Millersburg High School.
To qualify for the Chancellor's Award, student-athletes must have a 3.5 grade-point average (GPA) or higher, and uphold the five core values of Penn State York Athletics — accountability, courage, diligence, integrity, and respect.
"Austin has shown what the five core values are on a daily basis," said Ron Schaeffer, head baseball coach at Penn State York. "It is tough to find someone who is a pure leader in and out of the classroom, but Austin is. He is accountable and always knows the time and place of events and activities, and never misses anything.
"He shows the courage of a lion and has the ability to work diligently on every school project, practice, and game. He displays strong morals on and off the field and is one of the most respected players on the baseball team," said Schaeffer.
Schaeffer also notes that Lehman was voted team captain this season and is a leader and well-rounded individual who has set strong goals for himself.
Other nominees who met the award qualifications were Bryan Bullen, Hunt Valley, Maryland, baseball; Savannah London, Abingdon, Maryland, women's volleyball; Carter Williams, Womelsdorf, Pennsylvania, baseball; and Cole Wentz, Dover, Pennsylvania, soccer.
The Chancellor's Award winner is selected by a committee including Jeff Barkdoll, athletic director; David Christiansen, chancellor of Penn State York; Andy Landis, associate professor of chemistry and chair of the Penn State York Campus Senate; and Scott Simonds, director of student affairs at the campus.