Women's team still in the hunt to secure a playoff spot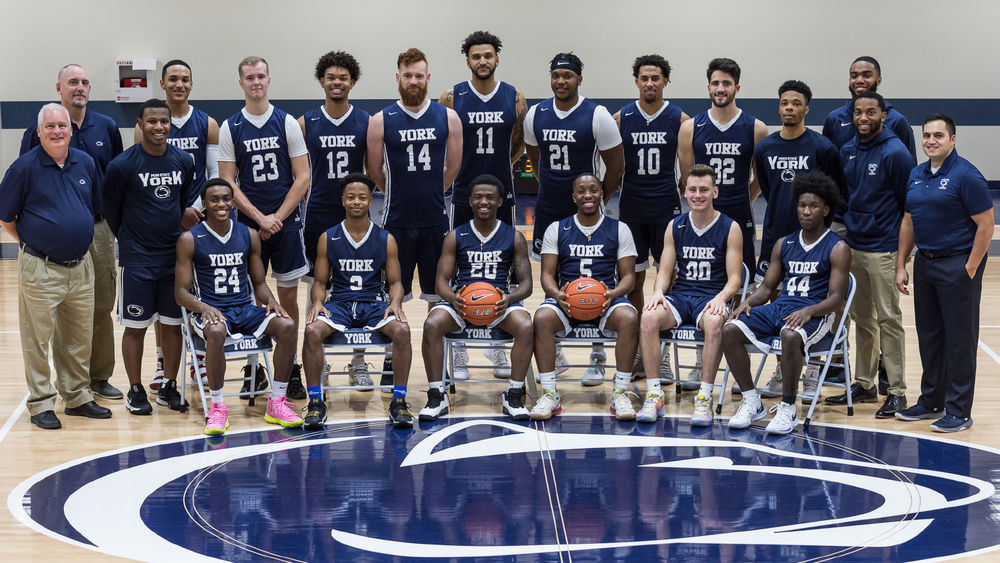 YORK, Pa. — Some people may think the number 13 is unlucky, but for the Penn State York men's basketball team, that number is positive.  The team has won 13 conference games in a row and hasn't lost a game since December. Thanks to that hot streak, the team has secured the No. 1 seed in the Penn State University Athletic Conference (PSUAC) East and will host a playoff quarterfinal matchup against Penn State Hazleton on Tuesday, Feb. 25. The game, at 7 p.m. in the gym of the Joe and Rosie Ruhl Student Community Center, is free and open to the public.
"I think the real beauty of a playoff run is that it is the ultimate reward for many months of sacrifice and perseverance that then culminates into a life lesson our student-athletes will take with them long after they leave Penn State York," said Jeff Barkdoll, athletic director at Penn State York. "Playoffs aren't handed to you and there are no guarantees. They demand an ongoing effort on the staff and players alike. I'm very proud of our student-athletes and Coach Matt Rotonda and his staff for their efforts in continuing the successful tradition of Penn State York basketball."
The Penn State York women's basketball team is still in the hunt for a playoff spot, and a game on Friday, Feb. 21, could make all the difference.
"The women have worked so hard this season, have played through injury, and really come together as a family unit. I'm very proud of them," said Barkdoll. "They are still in the mix for a postseason berth, but they need a win on Friday at Lehigh Valley to have any remaining shot in the PSUAC East. It could go either way with the No. 3 and No. 4 seeds yet to be determined.
"Congratulations are in order for the players and Coach Tory Harvey and his staff for a very competitive season. To be in the mix at this point says a lot about a team and its will to win."
According to Barkdoll, there are four teams looking to secure those two spots among the women's teams.