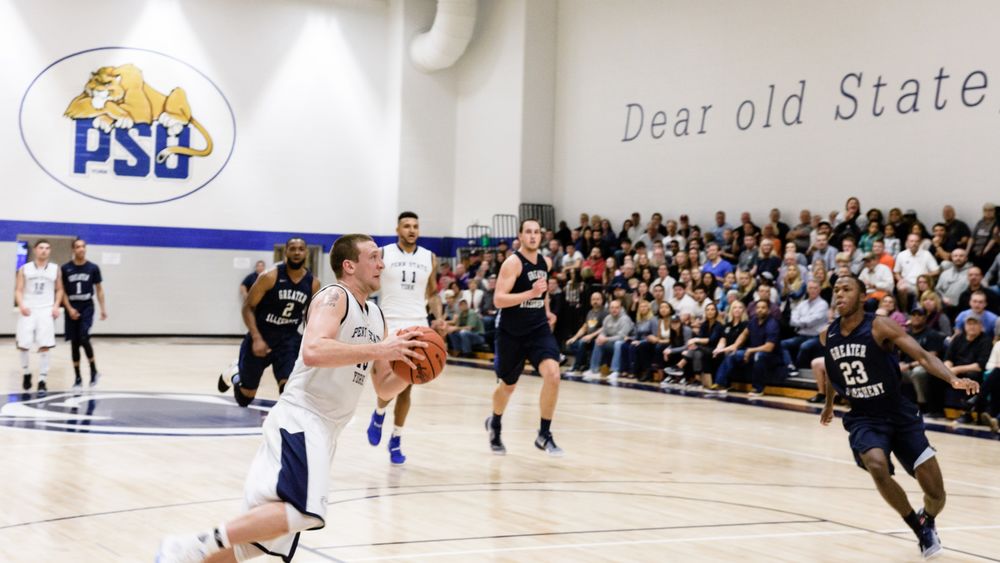 YORK, Pa. — Penn State York men's basketball students-athletes Trent Thomas and Lucas Jewell, and women's basketball student-athletes Emily Colon and Karra Thomason, have earned honors from the Penn State University Athletic Conference (PSUAC) for their play during the 2016-17 season.
"We are extremely proud of Trent and Lucas on them being named to the first and second team All-PSUAC, respectively," said Parrish Petry, head men's basketball coach at Penn State York.
Thomas, a sophomore from Red Lion, Pennsylvania, was selected for the All-PSUAC first team. He finished second in the league in scoring with 22 points per game, and also averaged 6.3 rebounds and two assists per game. He shot 50.5 percent from the field and 75.5 percent from the free-throw line. Thomas is a graduate of Red Lion High School.
"Trent is our scoring machine and the guy we look for in crunch time. He has been steady this year, scoring 22 points per contest," said Petry.
Lucas Jewell, a senior from Elizabethtown, Pennsylvania, earned second team All-PSUAC recognition. He led the conference in assists with 7.8 per game and averaged 10.1 points and six rebounds per game. He was also third in the conference for steals. Jewell is a graduate of Elizabethtown High School.
"Lucas has been the engine that runs our team all year long and, as a senior, has shown tremendous leadership in his play," said Petry. "Lucas has led the conference in assists, and that is the primary job of a point guard."
In women's basketball, Colon and Thomason both earned All-PSUAC honorable mention.
"I'm thrilled that the conference recognized Emily and Karra with All-Conference honors. They are incredibly skilled players with an impeccable work ethic, and I'm very proud of them," said Terri Van Slyke, head women's basketball coach and an admissions counselor at York. "They are both complete basketball players that do all of the little things to help the team be successful. I'm happy that two very humble players that play with a respect for the game received some recognition."
Colon, a junior from Lancaster, Pennsylvania, averaged 15.7 points, 6.6 rebounds, and 2.4 assists per game. She is a graduate of Lancaster Catholic High School.
"Emily's passion for the game is evident with the fire she plays with, and it's contagious," said Van Slyke. "She's a sharp-shooter with a knack for creating a lot of opportunities for herself and teammates off the bounce. Emily really stepped up as a leader at the end of the season, which helped us win four of our last five conference games."
Thomason, a junior from New Oxford, Pennsylvania, averaged 11.2 points and 9.2 rebounds per game. She is a graduate of Bermudian Springs High School.
"Karra has been a dominant defensive stopper on our press this season," said Van Slyke. "We often ask Karra to guard our opponent's best player because we can always rely on her to get stops. Karra's ability to score, as well as her ability to rebound the ball, has made her a double-double machine."
Visit sports.york.psu.edu to learn more about the athletic programs at Penn state York.