Joan Smeltzer earns award for second time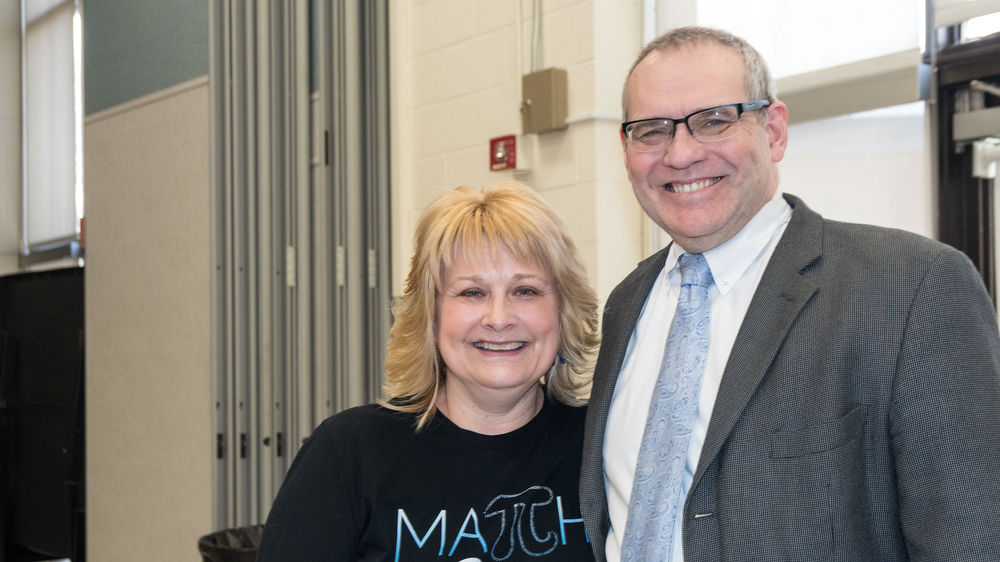 YORK, Pa. — Joan Smeltzer, assistant teaching professor of mathematics at Penn State York, has been named the recipient of the Teresa Cohen Mathematics Service Award for 2019. This is a University-wide award with two recipients, one at University Park and one at a Commonwealth Campus. Smeltzer received the award during a ceremony in April. Smelter also received this award in 2017.
The Teresa Cohen Award was established by members of the mathematics department at Penn State in 1998, in honor of faculty member Teresa Cohen, who served the University from 1920 to 1962. The award recognizes mathematics faculty members for their outstanding service to the department, and to students enrolled in its courses. To date, Smeltzer is the only person to have won the award twice.
"It is very appropriate that Joan has once again been recognized for her extensive contributions to the education of Penn State students in the area of mathematics. She is constantly honing her pedagogical skills and embracing new forms of technology," said Robert Farrell, director of Academic Affairs at Penn State York. "Her absolute commitment to the educational mission of Penn State has allowed her to cultivate lasting and trusting relationships with her students to help them be successful."
Smeltzer is the second Penn State York faculty member to be honored with this prestigious award. In 1992, John W. Dawson, professor emeritus of mathematics, was recognized for his work.
Smeltzer joined the Penn State faculty in 1994. Her teaching focus is developmental math students, and she teaches several different algebra courses to that student population both in face-to-face classes and online.
"Joan is an excellent instructor and colleague, and a fine mentor to junior faculty. Penn State York is fortunate to have her among our ranks," Farrell said.
In another display of her love of mathematics, Smeltzer has taken on the responsibility for the campus' Pi Day celebration, which this year brought together more than 100 students, faculty and staff members to celebrate everything Pi, including a pie-eating contest. Students also entered contests to determine who could recite the most digits of Pi, and for those more adept at physical representations of Pi, a contest was held to see who could keep a hula hoop going the longest.
In addition to her teaching role, Smeltzer served as the campus assistant registrar from 1998 to 2016, where her responsibilities included helping to build and implement semester course schedules and final exam schedules.
She earned a bachelor of science in meteorology from Penn State in 1983, and a master of science in mathematics from Shippensburg University in 1993. She is a member of the Mathematical Association of America and the American Meteorological Society.
Smeltzer was honored with the Penn State York Advising Award in 2018. This award recognizes the innovative efforts of an adviser who has made a difference in the academic careers of students.
Smeltzer resides in York, Pennsylvania, with her husband, Tracey, and they have three children, two of whom are Penn State students.