Brandon Short, Penn State Board of Trustees member and former Penn State Nittany Lion and NFL linebacker, to attend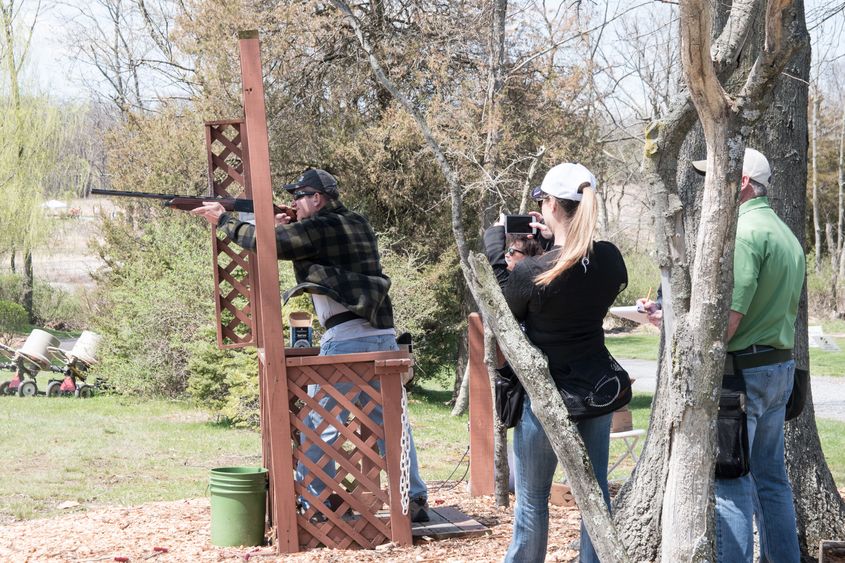 YORK, Pa. — Brandon Short, Penn State Board of Trustees member and former Penn State Nittany Lion and NFL linebacker, will be a part of Penn State York's 11th annual clay shoot event on Wednesday, May 1, with a shotgun start at 12:30 p.m. The event takes place at Central Penn Sporting Clays in Wellsville, Pennsylvania.
Participants are invited to take aim and shoot for a day of fun that also benefits Penn State York student-athletes.  Money raised will be used to help teams purchase new equipment, experience pre-season training opportunities, and pay for additional travel expenses for post-season play.
Penn State York offers seven intercollegiate sports, baseball, men's and women's basketball, golf for women and men, soccer, women's softball, and women's volleyball. Teams play in the Penn State University Athletic Association and the United States Collegiate Athletic Association. 
The schedule for the day includes clinics for novice shooters, registration, flurry, archery, and lunch.  Following the afternoon of shooting, Short will share a few words at the tailgate event. Short will not be signing autographs during this event.
As a courtesy, and for the safety of our shooters, media representatives will not be permitted on the course at any time during the event.  A media opportunity is available from 10:45 to 11:15 a.m.
Short was elected to the Board of Trustees by the alumni effective July 1, 2018. He graduated from Penn State in 1999 with a bachelor of science in marketing and went on to earn his master of business administration from Columbia University in 2010. Short works in the London, England, office of Round Hill Capital, a real estate investment and asset management firm. A former board member of the Institute for Civic Leadership, he received the 2003 Minority Athletes Network Man of the Year Award and the 2009 Distinguished Alumnus Award from the Penn State Quarterbacks Club. He has served on the Penn State Athlete Advisory Board and Penn State Institute Real Estate Studies Board.
Short played in the National Football League with the New York Giants in 2000-03, the Carolina Panthers 2004-05, and returned to the New York Giants in 2006..
For a brochure or more information about the event, please visit the clay shoot website, call 717-718-6781 or email [email protected].  
To learn more about Penn State York athletic programs, the beneficiary of this event, visit the athletics website.