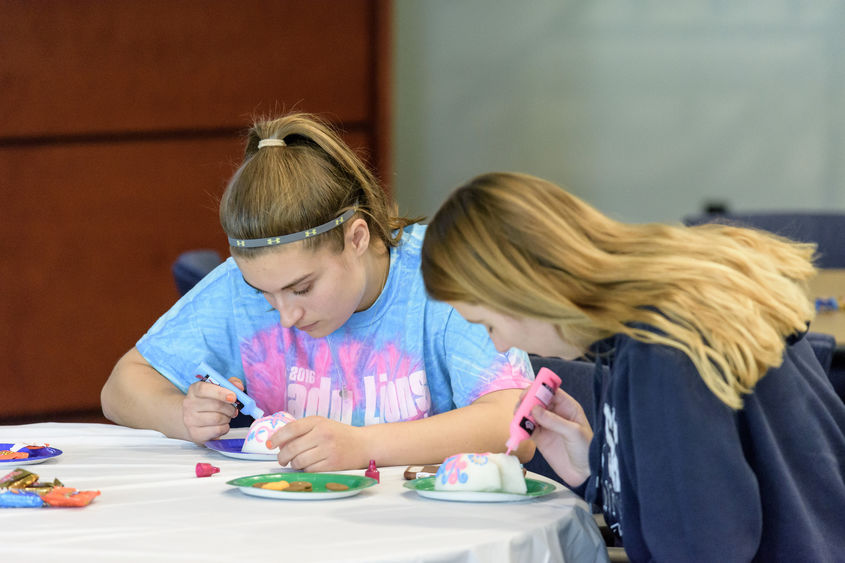 YORK, Pa. — Learn more about the Day of the Dead and decorate a sugar skull on Tuesday, Oct. 30, when Penn State York offers a look at this holiday celebration. There will be plenty of colorful paint, and a variety of other items, to decorate a sugar skull from noon to 1:15 p.m. in the conference center of the Main Classroom Building.
Those who attend can select a sugar skull to decorate and, at the same time, learn about the Day of the Dead. Cecilia Heydl-Cortinez, associate professor of Spanish at Penn State York, will talk about the holiday and some of the traditions, such as decorating sugar skulls.
The Day of the Dead is celebrated in central, southern Mexico, and throughout the United States. The celebration begins on Oct. 31 and ends on Nov. 2, and is a time to honor deceased loved ones and spend time with family.  Those who celebrate believe that the gates of heaven are opened at midnight on Oct. 31, and the spirits of all deceased children are allowed to reunite with their families for 24 hours. The spirits of the adults come down on Nov. 2 to enjoy the festivities that are prepared for them.
This event is sponsored by the Penn State York Cultural Diversity and Enrichment Committee. The Day of the Dead celebration is just one of many events on campus throughout the year to celebrate diversity, inclusion and equity.