Free cultural series at Penn State York begins Sept. 11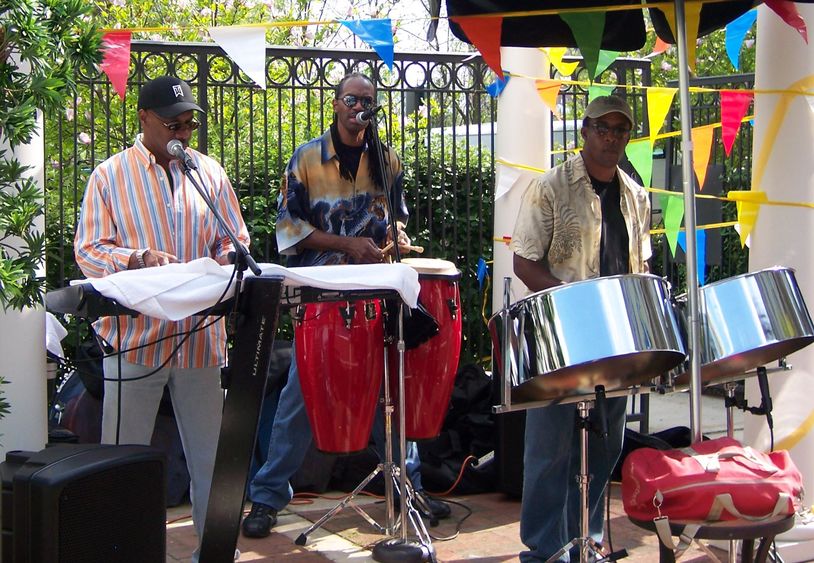 YORK, Pa. — Ewabo Calypso Band opens the 2018-19 free cultural series at Penn State York with the sounds of the steel drum at 7 p.m. Tuesday, Sept. 11, in the Pulllo Family Performing Arts Center (The Pullo Center) on campus. The series, sponsored by the Penn State York Office of Student Affairs, is open to the public. Tickets are not needed for this event.
This performance also helps kick off Teaching International, a curriculum and campus globalization initiative at York campus. Each academic year, the campus selects a country or region and a theme as a focus for instructional and co-curricular events. The region for 2018-19 is the Caribbean and the theme is food security.
Ewabo is recognized as one of the pre-eminent Caribbean calypso bands in the mid-Atlantic region. With a particular emphasis on the steel drum, better known as pan to the people of its native land, Trinidad and Tobago, Ewabo's skill and dedication to indigenous island music and the playing of pan drums has propelled the trio to prominence in the mainstream of contemporary world music.
With the benefit of a variety of backgrounds in the arts, the musicians of Ewabo utilize their experiences to entertain, astound, and educate audiences on the potpourri of Caribbean culture. The success of Ewabo is attributable to a strong belief shared by band members, Frank Javois on keyboards, Roger Greenidge on pan drums, and Tim Hamm on vocals and congas, whose motto, "ONE LOVE," is embodied in their vast array of musical arrangements of traditional and contemporary calypso, reggae, and pan drum music.