Weeklong graduate course is still accepting registrations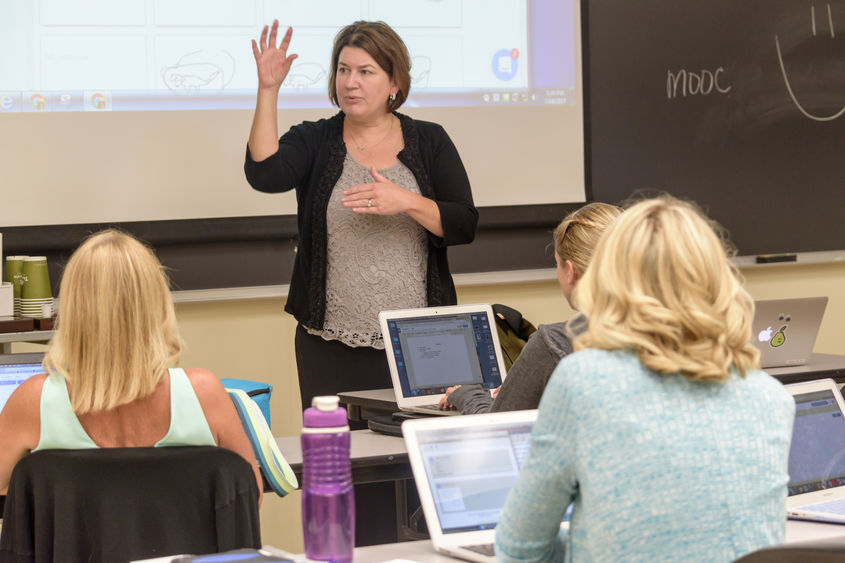 YORK, Pa. — School is out for summer, but that doesn't mean that teachers are just on vacation. Heart of Teaching: Instructional Practices for Teachers (EDCU 497), a weeklong graduate course, is being offered from 8 a.m. to 4:30 p.m. July 9-13 at Penn State York. The class will be held in the Community Room of the Joe and Rosie Ruhl Student Community Center on campus.
Teachers can spend a week working alongside other teachers sharing instructional practices and gaining new insight and inspiration to further enhance their classrooms for the upcoming school year. This is a three-credit course, and is one of the summer institutes offered at the campus.
Course instructors are Amy M. Rehmeyer, dean of students at East Pennsboro Area School District, and Marcellus Taylor, assistant director of student activities and fraternity/sorority life at Penn State Harrisburg. Rehmeyer and Taylor will help participants explore current topics in education that shape instruction and student experiences.
Topics to be discussed include theoretical approaches of teaching, leadership, community engagement, and other relevant pedagogy that undergirds effective teacher leadership. The course also covers the historical and current elements of teacher leadership. Participants will use methods of inquiry to engage each other, self-reflect on their personal positions on teacher leadership, and identify key leadership theories for effective teacher leadership.
For more information on the summer technology institute, visit the website or contact Francine Baker at 717-771-8413 or [email protected].
Learn more about the master of education in teaching and curriculum at Penn State York, offered through a partnership with Penn State Harrisburg, by visiting the website.