Denim Social CEO discusses intrapreneurial experiences that him to lead his entrepreneurial venture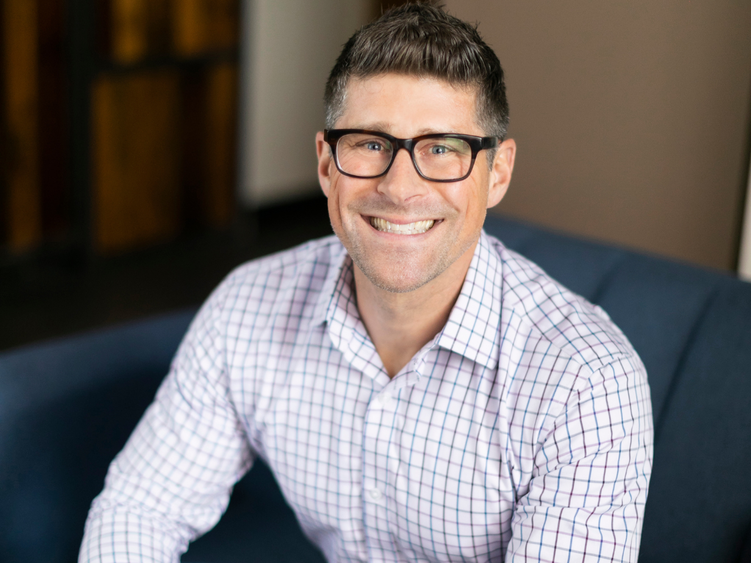 UNIVERSITY PARK, Pa. — In the latest episode of Invent Penn State's "Dare to Disrupt" podcast, host Ryan Newman interviews Denim Social CEO Doug Wilber. 
Denim Social is a leading provider of social media management software that empowers marketers in regulated industries to manage organic social media content and paid social media advertising on one platform. 
A financial services veteran, Wilber served in leadership roles with Assembly Payments, PYMNTS.com, Discover Financial Services and Market Platform Dynamics. He graduated from Penn State with both a bachelor's degree in marketing and international business and an MBA with a focus on product development and brand strategy, both from the Smeal College of Business.
In this episode of Dare to Disrupt, Wilber shares his experiences on the varsity cross country and track and field teams at Penn State, traveling the country in the Boca Burger-mobile, his intrapreneurial experiences developing new products within Discover Financial Services, all leading up to becoming CEO of Denim Social. 
"Don't let other people put you in a box with regards to what success looks like. Success ultimately is how you define it, so don't feel like there's outside pressure to tie yourself to a metric. That's not what's going to get you up in the morning," Wilber said during the podcast interview. 
Listen to the interview to learn more about Wilber's journey. 
In the second half of the episode, Mary Richardson, a fourth-year student studying business administration at Penn State York, joins the conversation. She is the CEO and co-founder of Bindr, which is providing a mainstream dating experience dedicated to the bisexual community. She is also a current participant in the Invent Penn State Summer Founders Program. Richardson talks to Wilbur about finding the right time to bring on investors, and how he defines success in a startup.   
Students can apply or be nominated to be on the show here. 
About Dare to Disrupt 
Dare to Disrupt is a podcast from Invent Penn State about Penn State alumni who are innovators, entrepreneurs and leaders, and the stories behind their success. The podcast is hosted by alumnus Ryan Newman, a graduate of the Smeal College of Business and a Schreyer Scholar alumnus who is now a managing director at Goldman Sachs. 
Past episodes of Dare to Disrupt include interviews with Matt Brezina, David Rusenko and Jess Weiner. 
Invent Penn State is a commonwealth-wide initiative to spur economic development, job creation and student career success. 
Subscribe to Dare to Disrupt on Apple Podcasts, Spotify or Google Play. New episodes of Dare to Disrupt release monthly. Learn more at invent.psu.edu/dare-to-disrupt.