Penn State York's soccer season kicks off Sept. 10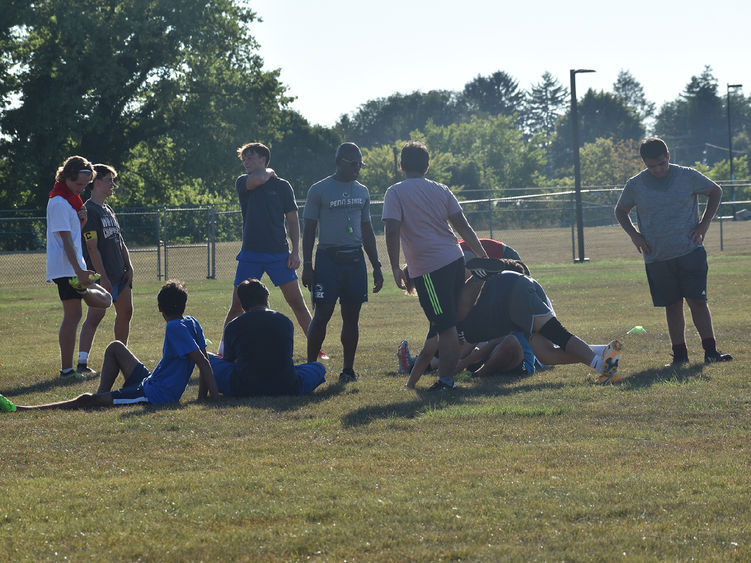 YORK, Pa. — Identifying soccer players with strong leadership qualities and encouraging them to lead rather than follow is a strategy Soji Otuyelo, head soccer coach at Penn State York, hopes will help his team to be successful. The Penn State York soccer team takes to the field at home in a nonconference game at noon Saturday, Sept 10, against Lehigh Carbon Community College.
The soccer field is located next to the Pullo Family Performing Arts Center and behind and Joe and Rosie Ruhl Student Community Center on campus. The game is free and open to the public.
Otuyelu, who was named head soccer coach in April 2020, hopes his players will understand his specific goals for them and then move forward.
"I have to trust, encourage and motivate them to reach their goals however they are able. I don't have to dictate every aspect of how they reach their goals," he said.
Over the last 10 months, Otuyelo has redefined his expectations around accomplishing goals. In the past, he shared that he has been too focused on the win-loss records as the marker for success.
"I have coached teams that went undefeated and didn't feel accomplished and have also been part of teams that won one or two games that felt like championship teams, he said. "With that said, I have placed very specific goals for each player to meet every day. My responsibility is then to encourage them and recognize their accomplishments as they meet and exceed those goals. I want them to 'win' each day. The season will take care of itself."
For 2022, he hopes for more cohesiveness, self-belief, and communication than last year. He plans to accomplish this by identifying players with strong leadership qualities and letting them foster the togetherness that is required for long-term success in competition.
"I want to harness that passion and use soccer as a way to show them how hard work and self-discipline will help them reach their goals in whatever they pursue within and beyond the sport," Otuyelo said.
Click here to view this season's soccer schedule to follow the team on its journey.
In addition to soccer, Penn State York also offers baseball, men's and women's basketball, golf for men and women, and women's volleyball. Click here to learn more about Penn State York's athletic programs.