'Let's talk about YouTube' session set for Oct. 27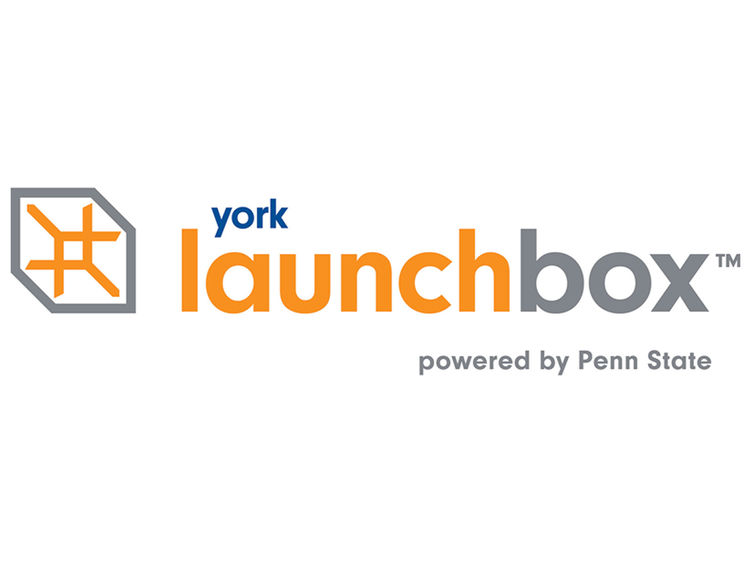 YORK, Pa. — Penn State LaunchBoxes from throughout Pennsylvania will join together this fall to offer free online "Grow with Google" sessions through GoTo Meeting. Sessions run from September through December.
"The York LaunchBox is excited to be able to bring free 'Grow with Google' sessions to our local small businesses and entrepreneurs," said Allan Lehman, director of the Graham Center for Innovation and Collaboration, who also leads the York LaunchBox and the Graham Fellows Program for Entrepreneurial Leadership. "Being a part of the Invent Penn State Innovation Network allows us to bring these programs not only to our local community but to entrepreneurs across the state and beyond," said Lehman.
The York LaunchBox is partnering with the Great Valley LaunchBox to sponsor "Use YouTube to Grow Your Business — Let's talk about YouTube!" This session is set for Oct. 27 from 10 to 11a.m.
"There are so many ways to reach customers online, being able to co-sponsor a session on how businesses can leverage YouTube to grow their business can help individuals learn how to get started with their channel," said Lehman.
Get best practices for creating a YouTube Channel and compelling video content that promotes your products and services and drives engagement with your brand. Topics include how to create a YouTube channel and how to build the channel. The workshop will discuss best practices, how to set up YouTube, what's important to complete when uploading a video, making good creative content, and how to target and measure the results.
The York LaunchBox, powered by Penn State, opened virtually in September 2020. York LaunchBox is open to both community members and those affiliated with Penn State York. No affiliation with Penn State is necessary to access resources.
Other "Grow with Google" sessions are scheduled throughout the fall:
Make Your Website Work for You
Sept. 14, 10-11 a.m.
During this webinar, a discussion of how to create a search-friendly website that drives user action and supports their goals will be addressed. Whether launching a new website or sprucing up an old one, this webinar will help.
This session is sponsored by the Berks LaunchBox and Mont Alto LaunchBox. Register here.
Get your Local Business on Google Search and Maps
Oct. 4, noon-1 p.m.
Do you want your business to be found online? Do you need to figure out how to manage your business on Google Search and Maps? Do you work out of your home and want to hide your address? This session can answer those questions and more.
Participants will hear about the importance of using the Google Business Profile effectively. This is a free profile for local businesses who want to connect with customers on Google Search and Maps.
Topics covered in this session include:
Creating or claiming your business profile on Google
Managing business information across Google Search and Maps
Tips, tricks, and what's new
Hands-on demonstration of the features discussed
This session is sponsored by the Altoona LaunchBox and Abington LaunchBox. Register here.
Sell Online with E-Commerce Tools
Nov. 17, 1-2 p.m.
Learn how to sell products online and list them for free with Google Business Profile and Merchant Center. This workshop discusses the produce tab in Google Business Profile, introduces Google Merchant Center and the basics of creating a free account and product feed, and shows how to connect the E-Commerce website (using Shopify as an example) to Merchant Center.
This session is sponsored by The Corner LaunchBox and Wilkes-Barre LaunchBox. Register here.
Digital Skills for Everyday Tasks
Dec. 7, noon-1 p.m.
Learn how to manage work and life tasks more effectively using Google tools. Whether you want to build a budget, create a meeting agenda or organize your priorities, these best practices will boost your productivity. This will be a mostly hands-on webinar showing the products in action. The session includes a review of Google Drive, Google Docs, Google Sheets, and more.
This session is sponsored by the Shenango LaunchBox and Berks LaunchBox. Register here.
About York LaunchBox
York LaunchBox is a signature program of the Invent Penn State initiative and one of 21 innovation spaces located in Penn State campus communities across Pennsylvania. Learn more at https://york.launchbox.psu.edu/, contact Allan Lehman, or call 717-771-8408.
The Invent Penn State initiative was launched in 2015 by former Penn State President Eric Barron and is aimed at driving job creation, economic development, and student career success by connecting aspiring entrepreneurs to those who can help bring their ideas to the marketplace. Find more resources at invent.psu.edu.