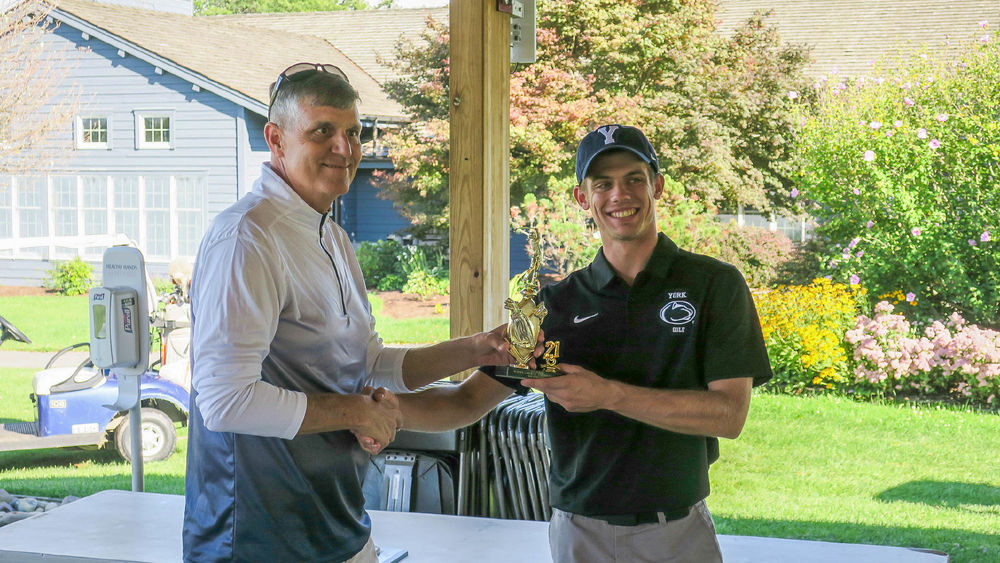 YORK, Pa. — The Penn State York golf team played its way to the top and won the Penn State University Athletic Conference (PSUAC) White Course Invitational at State College on Sept. 9.
Logan Snyder, York's team captain, shot 67 and won medalist by eight strokes. Other York standouts included Andy Manges, who shot a 78, and Matt Schmidt, who shot a 79.
"York beat golfers from 11 other Penn State campuses," said Joe Downing, head golf coach and associate professor and program coordinator for corporate communication and communication arts and sciences at Penn State York. "More important to me than the win, though, was how proud I was of the York golfers when other coaches came up afterward and told me how gracious they thought my team was. Logan Snyder, our team captain, really models that leadership behavior."
See photos from the tournament.
Snyder, from Dover, Pennsylvania, was also named "Golfer of the Week" by the PSUAC.
Penn State York began offering golf for men and women in 2018. The York campus offers six collegiate sports in addition to golf for men and women: baseball, men's and women's basketball, soccer, women's softball, and women's volleyball. Visit the website to learn more.