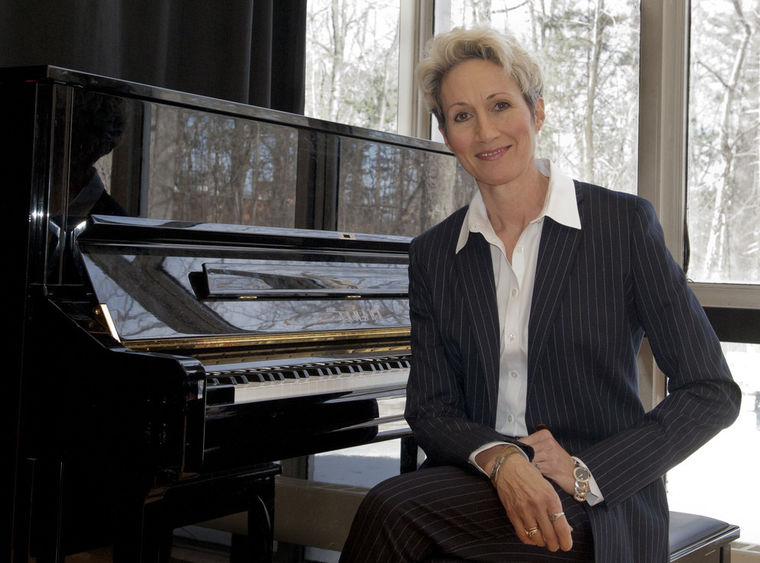 Susan Russell, the 2014-15 Penn State laureate is touring the state to promote dignity, and Penn State York is her last stop on the campus tour on Friday, April 24. Russell will share her thoughts on human dignity at noon in the Community Room of the Joe and Rosie Ruhl Student Community Center.

The Penn State laureate, an honorary position established in 2008, is a full-time faculty member in the humanities or the arts who is assigned half-time for one academic year to bring an enhanced level of social, cultural, artistic and human perspective and awareness to a broad array of audiences.

As this year's laureate, Russell, an associate professor in the School of Theatre at Penn State's University Park campus, has decided to focus on dignity. She invites members of the Penn State community to join the conversation by uploading examples of dignity in music, movies, books, images, texts, speeches and videos to the website dignity.psu.edu. Russell is the seventh Penn State laureate.

Russell is the author of "Body Language: Stop the Violence/Start the Conversation" and "Body Language: Cultural Conversations Reaching Out and Reaching In," and both texts are supplied free of charge to school systems and community organizations. She empowers young adults to use performance to begin conversations on serious topics, including sexual assault, body shaming, LGBTQ bullying and suicide.

Russell is associate professor in the School of Theatre, where she teaches graduate and undergraduate literature/criticism, playwriting, musical theater history and women in theater. She received a doctorate in theater studies in 2007 and a master of arts degree in 2003 from Florida State University's School of Theatre and a bachelor of arts in theater in 1979, from St. Andrews Presbyterian College in Laurinburg, North Carolina.

In addition to her educational pursuits, Russell has a 25-year career as a professional actor on and off-Broadway as well as a career in regional theater and opera companies across the country. As a playwright, her works "Olympia" (1998) and "Present Perfect" (1999) have been produced by Emerging Artists Theatre in New York City, and in 2000, Lincoln Center selected "Present Perfect" for its Millennium Living Room Festival at the HERE Theatre in Soho. Her play "Severe Clear" was a semi-finalist in the 2006 O'Neill Theatre Center Playwriting Competition, and her 2009 play "Ecoute: Pieces of Reynaldo Hahn," which was written for Penn State professor Norman Spivey, toured to 40 college and university campuses across the country.

Russell was honored in 2012 with the Penn State Commission for Women's Faculty Award for her work on women's issues at Penn State and in the surrounding community. In 2013 she was selected as one of the Faces of Penn State, and in 2014, Russell was appointed as the 2014-15 Penn State Laureate.